North Bergen Junior High School Opening Delayed to 2024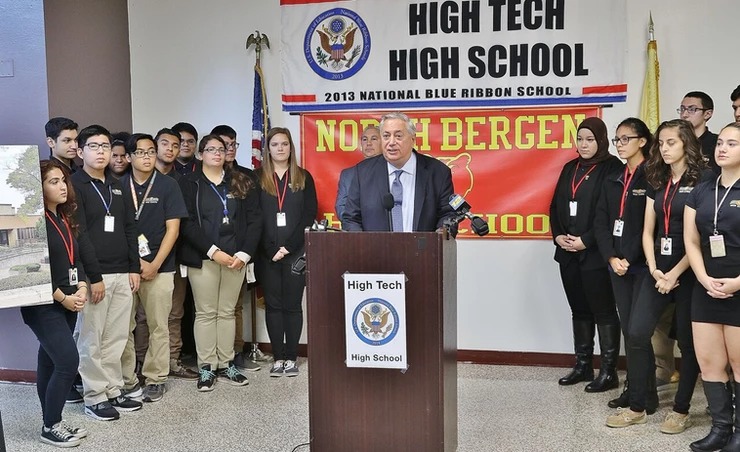 The North Bergen Board of Education in New Jersey has announced a delay in the opening of the new North Bergen Junior High School campus on Tonnelle Avenue. Initially slated for a September 2023 opening, the school is now expected to open in September 2024 due to unforeseen circumstances beyond the district's control.
These issues include complications in the supply chain and the unfortunate passing of the construction manager responsible for the project. Supply chain issues have affected the availability of essential building materials, such as steel and components for electrical and plumbing systems. The loss of the construction manager in April led to additional delays as new personnel was brought in.
The new school's opening is part of the North Bergen School Realignment Plan aimed at reducing class sizes and improving facilities in all district schools. While these unexpected delays are unfortunate, district leaders reaffirm their commitment to providing safe, high-quality facilities for their students.
Construction began in March 2022, facing previous delays due to lawsuits filed by political opponents of the project, which were later dismissed in court. The COVID-19 pandemic also resulted in a pause in construction activities for a prolonged period.
Despite these challenges, Superintendent of Schools, Dr. George Solter, maintains his optimism for the positive impact the new school and the broader School Realignment Plan will have on the community.
"It's unfortunate that construction delays outside of the district's control have led to the opening of this wonderful new school being postponed, however we are certain that this is the only responsible course of action in order to ensure that our students are safe and able to learn in the best possible facilities we can provide," said Superintendent of Schools Dr. George Solter. "District leaders have completed all internal preparations for the opening of the school, but factors that we cannot control have made this delay necessary. While we will all have to remain patient, I remain extremely excited for what this new school as well as our full School Realignment Plan will mean for our community."