North Bergen High School moving to current High Tech campus
Mayor Nicholas J. Sacco announced today that the North Bergen School District has reached an agreement with the County of Hudson to move…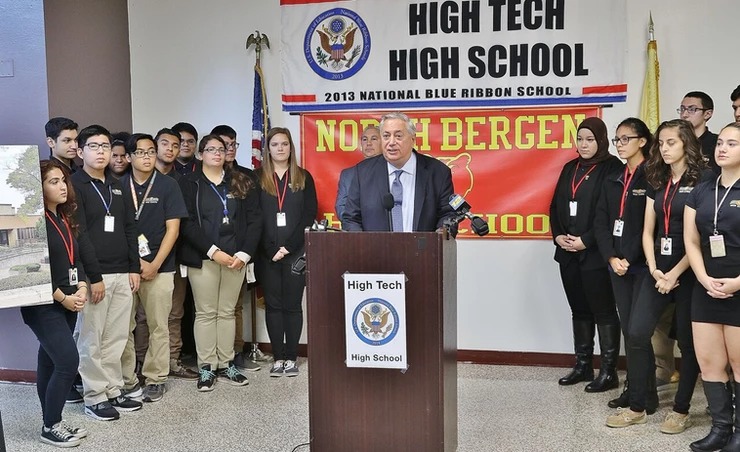 Mayor Nicholas J. Sacco announced today that the North Bergen School District has reached an agreement with the County of Hudson to move forward with plans to open a new North Bergen High School at the current High Tech High School campus, which will be vacated after the school's new campus in Secaucus is completed. The new North Bergen High School is planned to open for the 2019-2020 school year and its opening will significantly increase classroom space throughout the school system.
"This is a once in a lifetime opportunity for North Bergen students and taxpayers to finally bring a new high school to our community and do it in a fiscally responsible way," said Mayor Sacco, who also serves as a State Senator. "I am so proud to announce this wonderful news for our community and look forward to the day when we will cut the ribbon on a brand new North Bergen High School."
As part of the district's plans, the current High Tech High School building will become home to the district's 10th, 11th and 12th grade students, while the current NBHS building will house 7th, 8th and 9th graders. Currently 7th and 8th graders are housed in their local neighborhood elementary schools.