Bad Bunny Kidnapped and Brought To Hudson County in His New Music Video "Titi Me Pregunto"
Bad Bunny in Hudson County, NJ.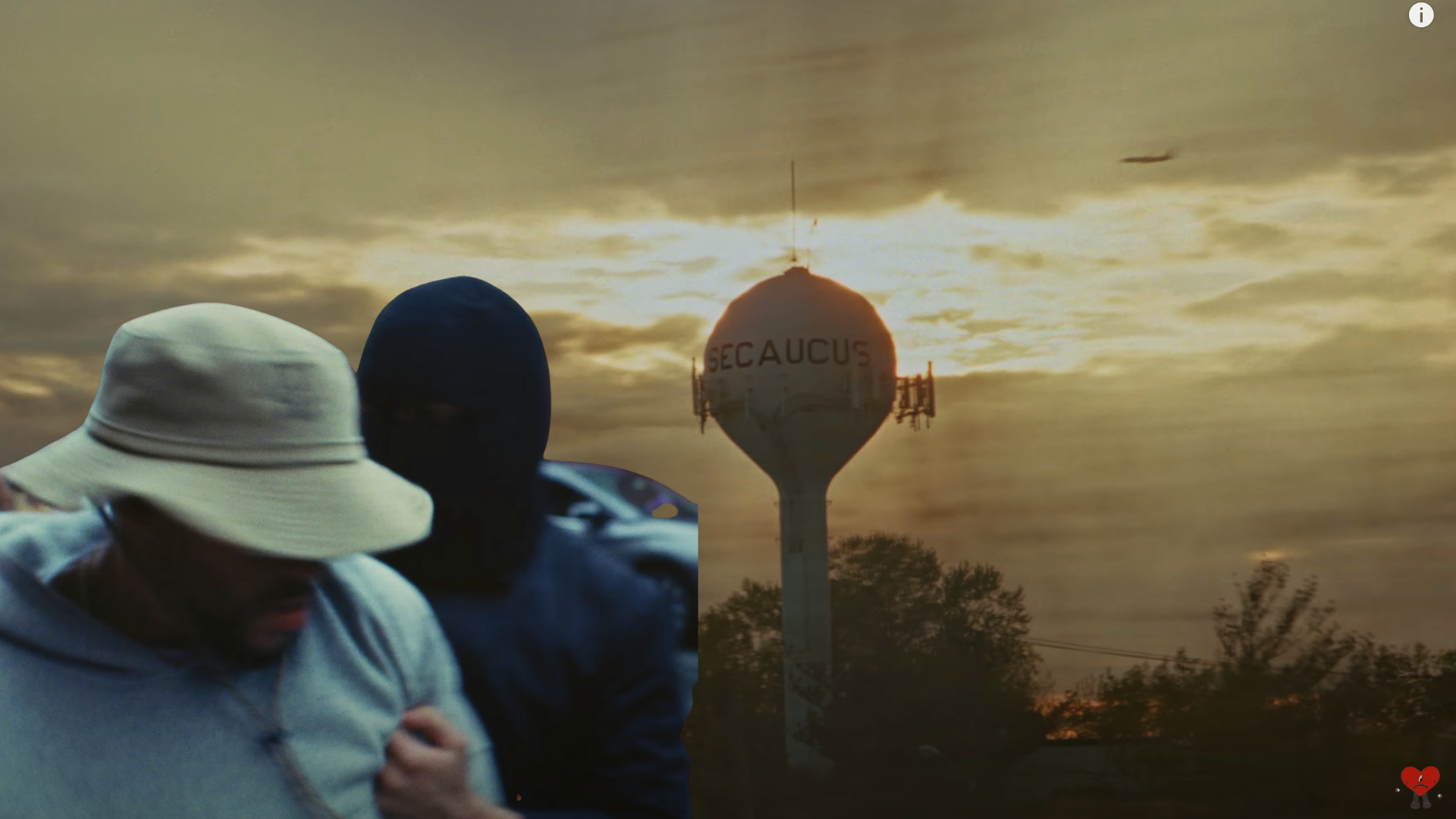 Personally, I thought "Titi Me Preguntó" was written about Hudson County women since the minute Un Verano Sin Ti dropped; there's no way that he could've mentioned so many Patricias, Nicoles, Sofias, Marias, and Thalias and not be talking about us.
My theory was somewhat confirmed today as the "Titi Me Preguntó" music video was released, where Weehawken police was spotted in one of the very first scenes.
Bad Bunny then continues to visit Juanito's Bodega in the Bronx, and stops to get a quick haircut at a Dominican barber shop (an excellent decision, if you ask me.) But it wouldn't be a Hudson County moment without a little chaos, as Bad Bunny's dance break is interrupted by kidnappers and is shoved into a white van, where you can see the Secaucus water tower out of the window.
As the kidnappers continue to drive, Fort Lee makes a cameo as well!
And in classic Huddie fashion, Bad Bunny enjoys views of Boulevard East before being taken to marry his beloved Gabriela, who appears as an angel-like figure descending down from the sky as opposed to traditionally walking down the aisle.
Now that Bad Bunny knows Hudson County exists, allow us to shoot our shot: You are welcome at HudPost anytime, no queremos pasar Un Verano Sin Ti!