Victim of Councilwoman DeGise's Hit-and-Run Speaks Out For The First Time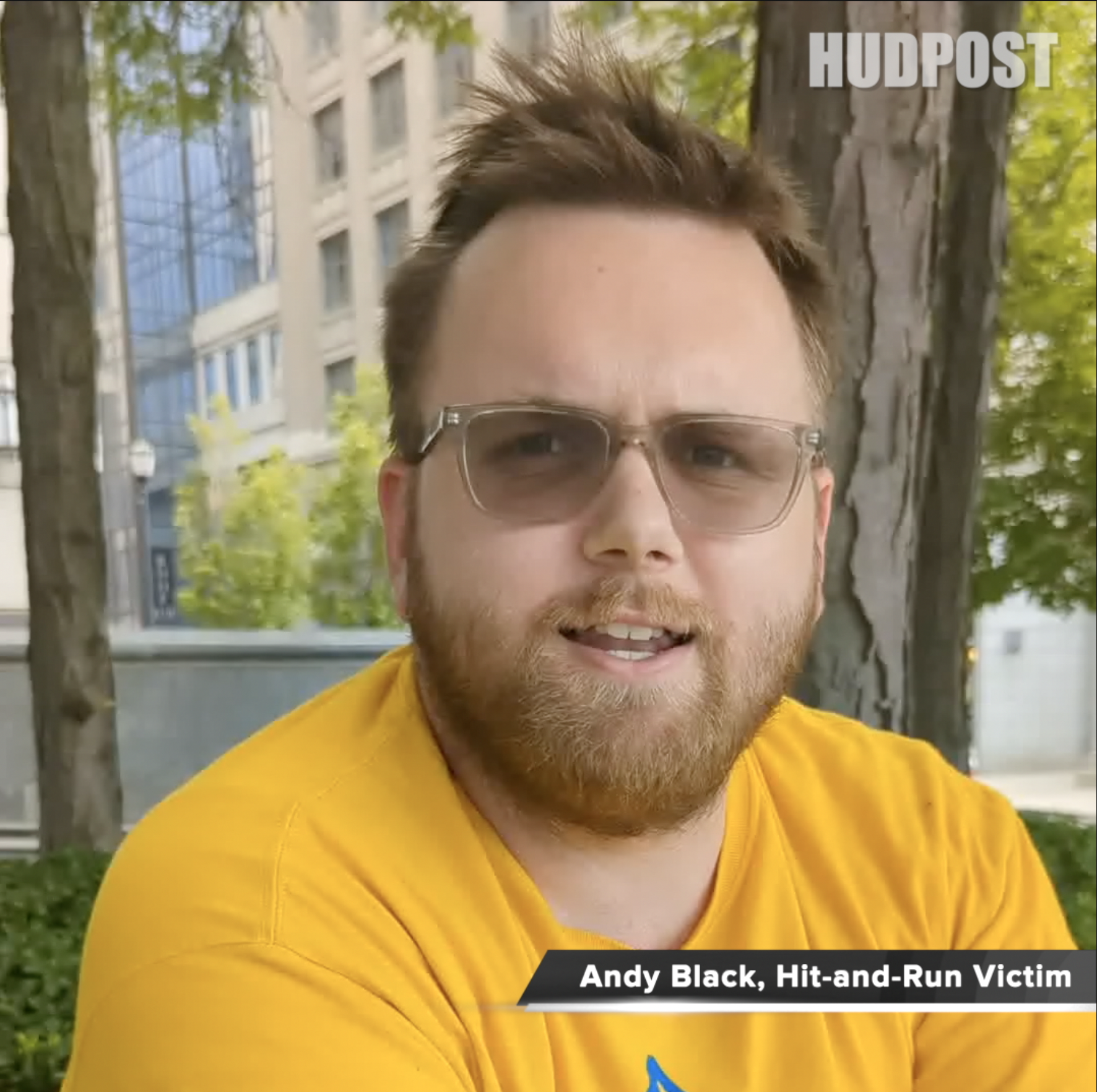 The victim of an apparent hit-and-run involving Councilperson-at-Large Amy DeGise is speaking exclusively with HudPost about the now infamous incident that's upended the political world of Hudson County.
At approximately 8:00 AM on July 19, 2022, Andrew Black was working for Uber Eats while traveling on his bicycle to pickup a delivery order from McDonald's in the Hub. Black, a resident of Jersey City's Ward F, was riding south on Martin Luther King Drive when he was struck at the Forrest Street intersection.
Regarding the collision, Black recalls that he "hit the hood," "rolled over," and was assisted by members of the local community. HudPost has reviewed video footage that appears to capture a black Nissan Rogue striking a cyclist, nearly head-on, at the aforementioned intersection.
Black was grateful that, despite dealing with deep bruising, he didn't suffer major physical injuries; however, he suffers from Post Traumatic Stress Disorder (PTSD) and says the incident has already caused increased anxiety.
He hasn't received any police reports regarding the incident from the Jersey City Police Department (JCPD) and was unaware of the media coverage surrounding the incident prior to being contacted by HudPost. As for DeGise, Black said he was disappointed to hear stereotypes of who his neighbors thought was responsible for striking him only to find out it was "someone of prestige."
Of note, Black is a faithful Mormon and his lack of major physical injury could be seen as divine intervention to some. Right before leaving for the delivery, he asked a mentor in The Church of Jesus Christ of Latter-day Saints if he should wear his temple garment and was told "Your choice. I would wear my garments. More Protection."
Black decided to wear the garment and what happened minutes later is now history.