Parks and Recreation Commissioner announces field renovation via 'LiveStream'
"Our next big project is actually going be our 76th Street Little League Field," says Parks and Recreation Commissioner Hugo Cabrera…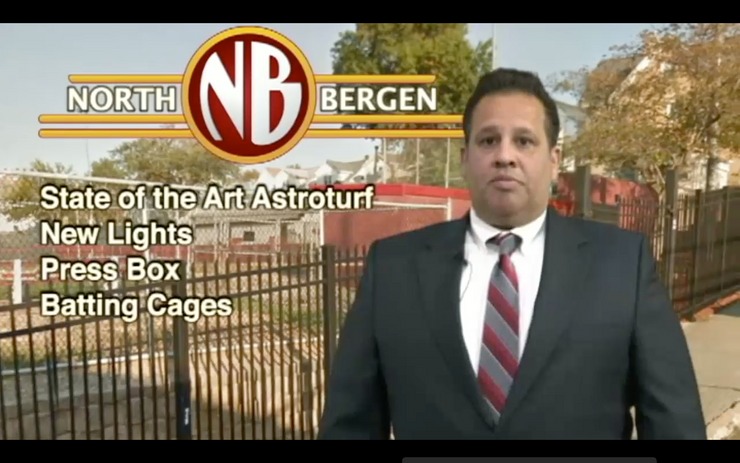 "Our next big project is actually going be our 76th Street Little League Field," says Parks and Recreation Commissioner Hugo Cabrera during his Live Stream. "It's going to be beautiful and we plan to start in the next two months."
The department plans on installing state of the art astroturf, new lighting, batting cages, and a press box.
"As you can see we just finished doing the track [around Ascoleselse Field] and we're going to have it for years to come so the children of North Bergen can truly enjoy the field."
Parks and Public Property Commissioner Cabrera was elected in 1999. He currently serves as the secretary for the North Bergen Board of Education. Hugo's department manages North Bergen's fields, grounds and buildings as well as the Recreation program.
During the live stream the Commissioner announced soccer registration which begins January 17th.
Recreation Center: 2:00 PM – 9:00 PM
Braddock Park Soccer Field: 4:00 PM – 9:00 PM
Townhall: 9:00 AM – 2:00 PM