Groups Unveil Plan to Fight Meadowlands Gas Plant Proposal
A coalition of over 40 groups from across the state held a press conference to voice their strong opposition to the North Bergen Liberty…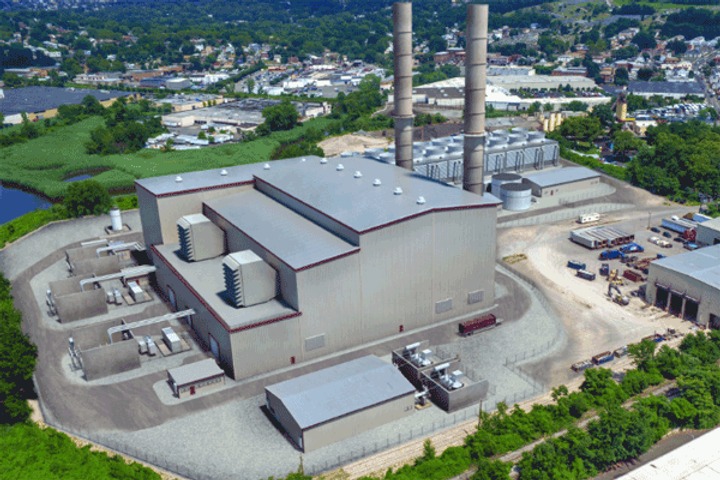 A coalition of over 40 groups from across the state held a press conference to voice their strong opposition to the North Bergen Liberty Generating Project, a 1,200-megawatt gas-fired power plant proposed in the Meadowlands.
Citing the threat to local air and a determination to protect the state's vital wetlands, the groups are pressing Governor Phil Murphy to reject the project, releasing a letter to the governor urging him to reject the proposal.
The coalition states, "the plant would exacerbate local air quality problems, since it would be located just two miles from an existing plant that is already one of the largest sources of air pollution in the state.The construction of this plant would expose local residents to additional pollution burdens, including particulate matter, nitrogen oxide (NOx), ozone and smog, which increases the likelihood and severity of asthma and other respiratory diseases."
"This shameful project will deepen the devastation linked to fracking in Pennsylvania, and will cause air pollution to spike here in north Jersey neighborhoods overburdened with public health problems associated with breathing dirty air," said Matt Smith, Senior Organizer with Food & Water Watch. "This gas plants poses unacceptable risks to our health and climate. Governor Murphy must step in and say no."
"This mega gas plant is unneeded, unnecessary and dangerous to the environment. It's proposed in an area that already has failing grades for air pollution, and would only make it worse. Construction would lead to filling in wetlands and increased flooding. The Meadowlands is environmentally sensitive and is becoming an important recreation area and wildlife habitat. Putting this power plant there will threaten the entire ecosystem. New York gets the electricity and New Jersey gets the pollution and environmental effects since this would be one of the largest sources of greenhouse gases in the state. The only hotter air comes from the company who wants to build the plant," said Jeff Tittel, Director of the New Jersey Sierra Club. "This proposal would undermine renewable energy and bring more fossil fuels into our state. We need Governor Murphy to stand up for his clean energy agenda and stop this plant from being approved."
"Yet again, we are forced to deal with another out-of-state – and out-of-touch – corporation looking to make a quick buck here in our Meadowlands," said Hackensack Riverkeeper Captain Bill Sheehan. I didn't spend the prime of my life fighting to save its 8,400 acres of wetlands only to see them chipped away from the edges by land speculators. Just look at the ever-changing Manhattan skyline – there are plenty of both construction and permanent job opportunities here in the metro region, with no need nor reason whatsoever to shoehorn an ill-conceived project here in this place."
The groups pointed to Governor Murphy's firm commitment to 100% clean, renewable energy as a rationale for his administration to reject the proposal. This type of massive fossil fuel infrastructure is intended to last for several decades, which is incompatible with the administration's energy goals.
"The Meadowlands is smack dab in the middle of the blast zone of the "bomb" trains that carry volatile Bakken crude oil (fracked in North Dakota) – already putting the environment and the people in surrounding communities at great risk," said Paula Rogovin of the Coalition to Ban Unsafe Oil Trains. "In 2013, trains carrying Bakken crude oil derailed in Lac Mégantic, Quebec, killing 47 people, and causing damage to the land and water. The Coalition to Ban Unsafe Oil Trains has joined the call for a rapid transition in New Jersey from fossil fuels such as Bakken crude oil and natural gas to 100% renewable energy. We say NO to this proposed gas-powered power plant."
"This proposed gas power plant will be a climate disaster for the Meadowlands and worsen air pollution across North Jersey," said Doug O'Malley, director of Environment New Jersey. "Doubling down on gas power plants & infrastructure only digs the climate hole deeper, and neither New York nor New Jersey can meet a 100% clean, renewable energy future by expanding fossil fuels. This proposed plant should die on the drawing board."