West New York boxer Jean Pierre Valencia outfights foe in Trenton to win first U.S. bout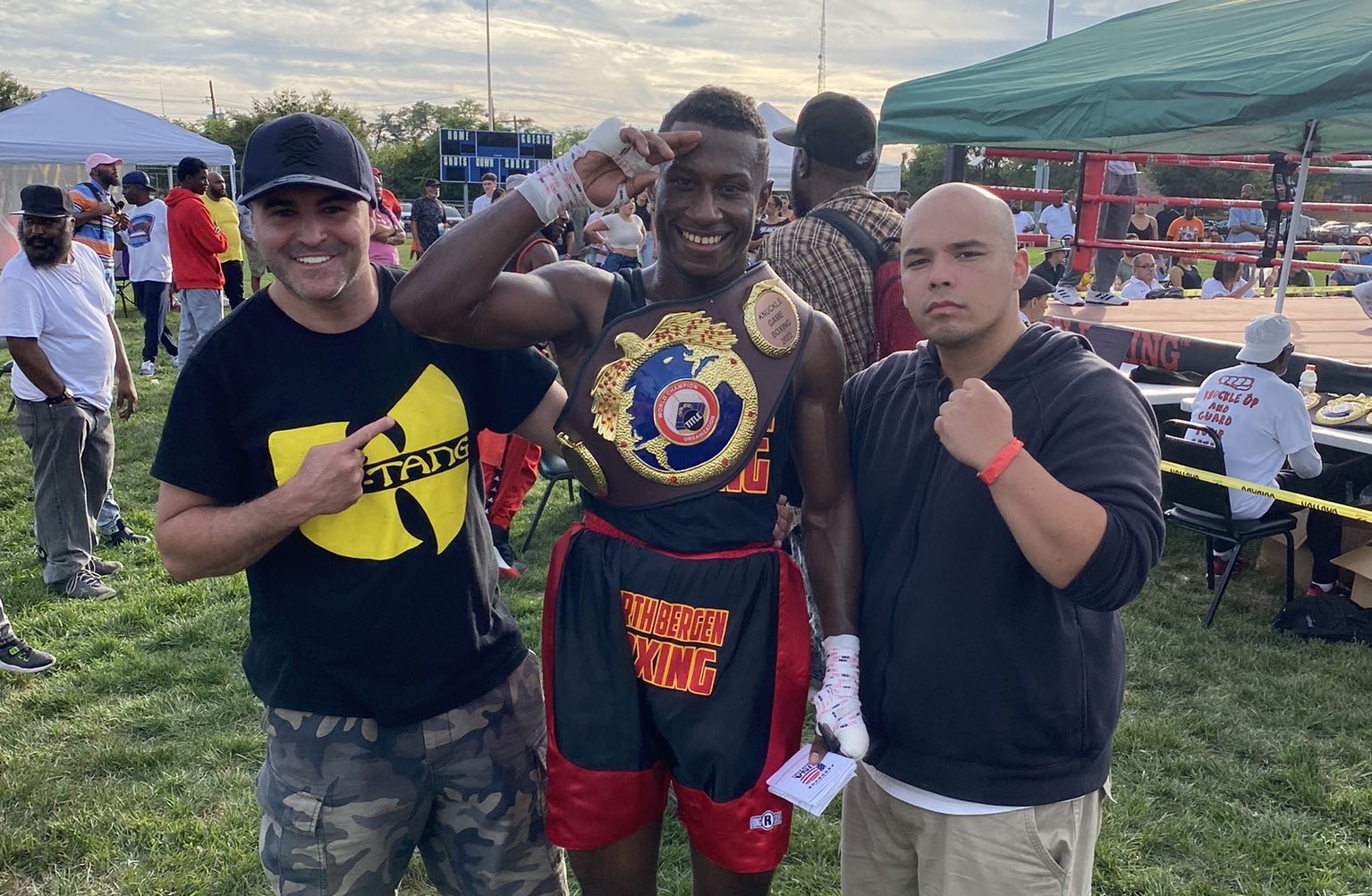 NORTH BERGEN, N.J. — Jean Pierre Valencia arrived in the United States just three months ago, and he already has a boxing championship belt on his shoulder.
Valencia native had a successful first fight on U.S. soil, dominating the tough Mitch Desir to win an unanimous decision on Saturday at the Capital City Sports Complex in Trenton, N.J. The 156-pound novice amateur bout was part of the annual Trenton Mayor's Championship Boxing Show, which awarded belts to all winners on the card.
There were no knockdowns, but the 22-year-old Valencia of West New York, N.J. hurt Desir several times, most notably late in the second round, when he landed approximately 30 unanswered punches. The doctor was called to check on Desir before the beginning of the third round, but the 21-year-old Desir of Montclair, N.J. showed determination to make it to the final bell.
Valencia, who is trained by Ryan Songalia at Little Mac Boxing in North Bergen, also had former pro boxer Danny McDermott in his corner.
"I am very proud of the victory we earned today. We put in a hard training camp, and we will build off of this momentum. This is just the beginning of what we have planned," said Valencia, whose amateur record is now 7-1.
Valencia's first seven bouts took place in Spain, where he lived with his parents in Barcelona after relocating from Ecuador as a teenager.
Songalia says the plan for Valencia is to compete in the New Jersey Diamond Gloves tournament, which begins on October 8 and runs through the first weekend of November, followed by the Golden Gloves next year before beginning his professional career.