War Veteran charged with attempted murder of two North Bergen Police Officers
Emmanuel Hernandez, 27, has been charged with two counts of attempted murder of a police officer, unlawful possession of a firearm,…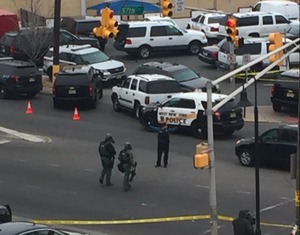 Emmanuel Hernandez, 27, has been charged with two counts of attempted murder of a police officer, unlawful possession of a firearm, possession of a firearm for an unlawful purpose, eluding, resisting arrest, and aggravated assault on a police officer.
North Bergen police officers spotted the car at the QuickChek on Kennedy Boulevard and when they approached Hernandez he became "combative" and ran over one of the officers' foot with his car, the complaint states.
Hernandez then fled the scene and returned to his 57th Street home. He got out of his car, pointed the gun at two North Bergen police officers and "fired several rounds with the intent to kill them," according to the reports.