Police Dept. Honors Retiring Lt. Jesus Fernandez
Chief Robert Dowd and the North Bergen Police Department held a "walk out" ceremony for retiring Lt. Jesus Fernandez at the completion of…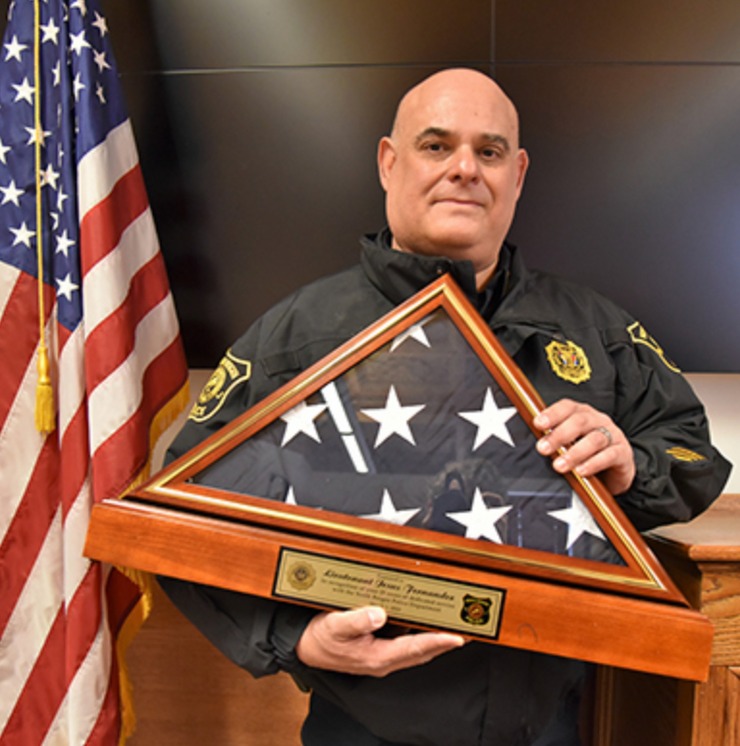 Chief Robert Dowd and the North Bergen Police Department held a "walk out" ceremony for retiring Lt. Jesus Fernandez at the completion of his last shift on Thursday, Feb. 28, 2019.
Lt. Fernandez was hired by the NBPD in January of 1996, after working since 1993 in the Hudson County Sheriff's Office. As a North Bergen police officer, he served in community policing, the bicycle patrol, as a school resource officer, on the street crimes unit and patrol division, and finally in the municipal court. His certifications include Street Gang Expert, advanced SWAT Officer, and Crisis Intervention. He is a highly decorated officer who has received numerous awards including the Life Saving Award.
After one final field inspection in the township, Lt. Fernandez walked out of police HQ past a long line of fellow officers, who each saluted and thanked him for his 23 years of service. Chief Dowd then offered his appreciation to Lt. Fernandez for a long and successful career and congratulations upon retirement.