Police chase ends in suicide
On Tuesday, March 13, 2018, at approximately 7:05 p.m., the North Bergen Police Department received a report of a man brandishing a gun…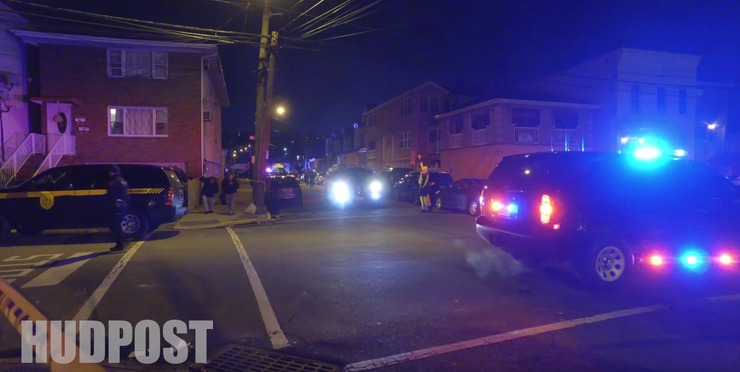 On Tuesday, March 13, 2018, at approximately 7:05 p.m., the North Bergen Police Department received a report of a man brandishing a gun while driving a motor vehicle in the area of 45th Street and Tonnelle Avenue. The vehicle was immediately identified as being stolen out of Jersey City earlier that day.
Responding North Bergen police officers observed a vehicle matching the reported description. One of the officers was able to stop the vehicle on 46th Street and a female passenger immediately exited from the front-passenger door of the vehicle. The driver shot himself as the officer approached the vehicle.
The driver was later identified as Joshua Nunez, age 24, with a last known address in Jersey City. Nunez also used the name Frank Hernandez. He was found inside the vehicle with an apparent self-inflicted gunshot wound to his head and a gun was recovered from inside the vehicle. Nunez was pronounced dead at the scene at approximately 7:25 p.m.
The female passenger, who investigators believe may have been taken under duress, was treated for non-life threatening injuries at the scene.
The North Bergen officer involved with this incident was uninjured, but was transported to the hospital for evaluation, in accordance with departmental policy. He was treated and released.
The Prosecutor's Homicide Unit is actively investigating this case with assistance from the North Bergen Police Department. It appears at this time that this death is the result of a suicide, however the determination is still pending the final report of the Regional Medical Examiner's Office.
Anyone with information is asked to contact the Office of the Hudson County Prosecutor at 201-915-1345 or to leave an anonymous tip on the Hudson County Prosecutor's official website at: http://www.hudsoncountyprosecutorsofficenj.org/homicide-tip/ .
All information will be kept confidential.