North Bergen women join "A Professor's Quest To Save Breasts"
When North Bergen native, Amber Crespo, received the heart breaking news that her mother was diagnosed with Stage 1 breast cancer, she…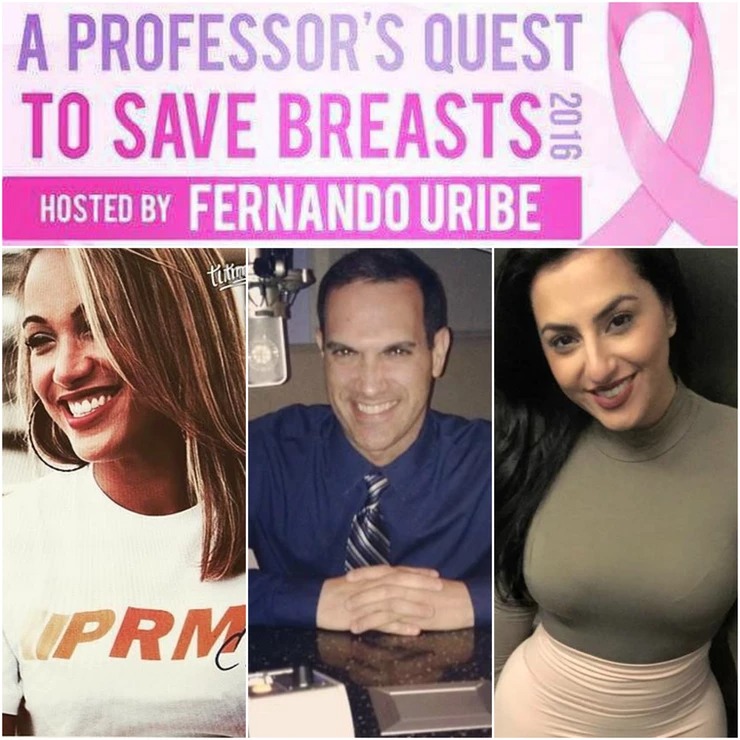 When North Bergen native, Amber Crespo, received the heart breaking news that her mother was diagnosed with Stage 1 breast cancer, she promised to do everything in her power to raise awareness.
Crespo, who graduated from North Bergen high school in 2007, reached out to Dr. Fernando Uribe, who is a local educator and philanthropist. Dr. Fernando Uribe has hosted "A Professor's Quest To Save Breasts" every October since 2008. The event's objective is to raise funds to battle breast cancer and so far Uribe has managed to raise $23,443 for the American Cancer Society.
The event is a date auction made possible by volunteers.
"When I discovered Dr. Uribe's event – I thought to myself, this is a great opportunity to give back," says Amber Crespo who will be one of the participants that attendees may "bid" on in support of Breast Cancer. "I even got my beautiful friend Shazia (of North Bergen) to participate with me"
HudPost asked Crespo what the perfect date would be – "A concert- Kanye, if we're getting specific," and advised her future date to dress to impress.
The event is this Friday – October 21st starting 8:00 PM at Son Cubano in West New York. Interested in going? RSVP on the events page.
In addition, a raffle will be held and tickets are only $2. Winners have the possibility of one of the following prizes;
A dinner for 2 courtesy of Park & Orchard

5 personal training session courtesy of Kaeos Englewood

Free membership for 1 month courtesy of UFC GYM

A beautiful travel blanket courtesy of the American Cancer Society

2 hour session courtesy of Gun For Hire, LLC

1 hour deep-tissue massage courtesy of Hand & Stone Massage and Facial Spa – Livingston, NJ

20 yoga sessions courtesy of Gypsy Yogis

$100 gift card courtesy of Rumba Cubana

$100 gift card courtesy of Cavalinos Restaurant