No. 1 Player in NJ offers North Bergen first-class seats to his show!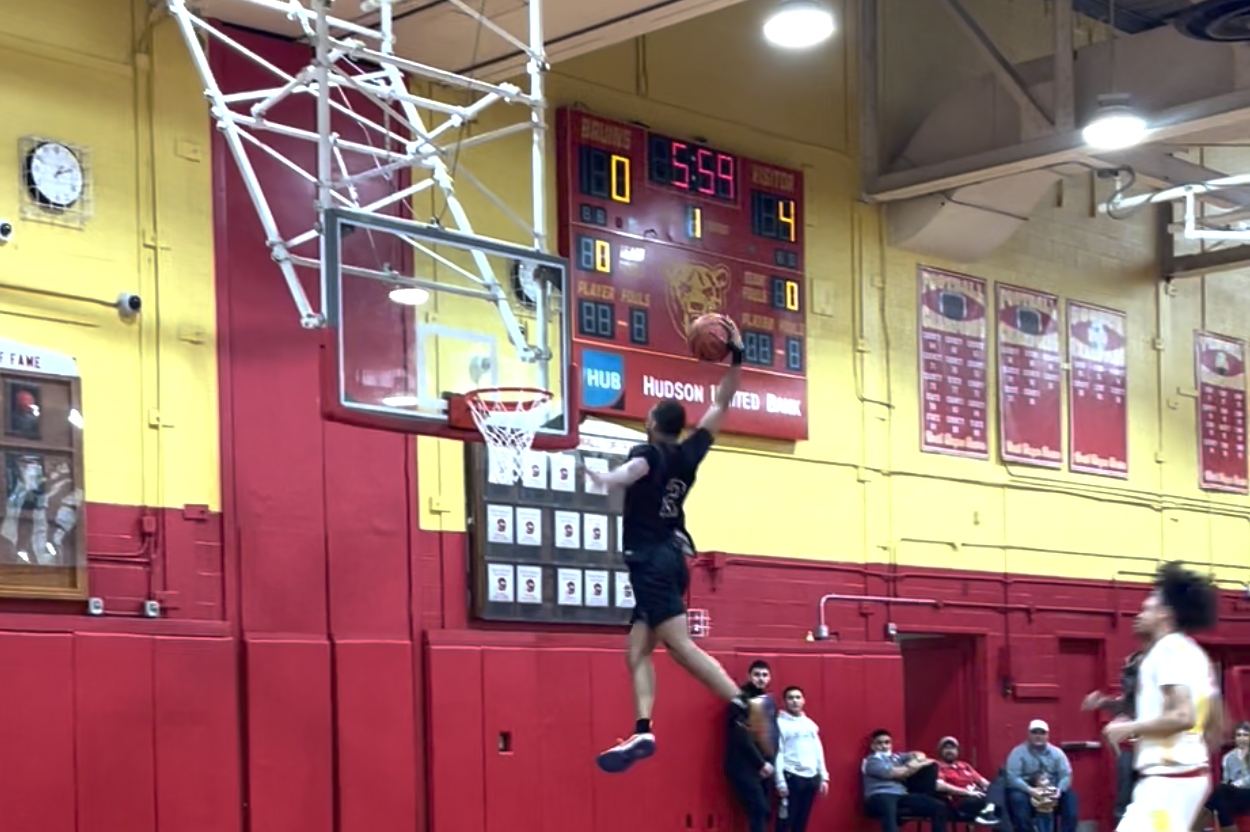 Saint Peter's Prep senior Mark Armstrong is the number one player in New Jersey for a reason and his commitment to one of the nation's top college basketball programs is a justification for that.
The Villanova-commit did not disappoint in his visiting matchup against the North Bergen Bruins.
So much so that when asked if he felt unguardable on the basketball court, senior Mark Armstrong and Saint Peter's Prep assistant coach glanced at each other and replied at the same time with a smirk.
"All the time," said Armstrong.
In one of his best performances of the season, the four-star recruit out of Jersey City lit the scoreboard with a game-high 32 points, including three highlight-reel dunks that shook the arena.
Armstrong credited the perfectly-executed game plan mastered for North Bergen's playmaker and sharpshooter, seniors Nazir Nwadike and Eli Camacho, who finished with eight and nine points, respectively.
"(We) had to lock down their shooters. They are a very good shooting team, and they have really good players, number one and number two. So me and Tyler (Lingham), the two seniors, had to take on that responsibility to play defense…" said Armstrong.
The Marauders did not allow the Bruins the slightest of chances, beginning the first quarter aggressively mixed with tenacious defense, awarding Prep a 16-point lead heading into the second quarter.
Prep's strong first half allowed them to ease their approach, giving head coach Alex Mirabel the green light to mix in rotations in the second half.