Bruins Outclass Tigers in Crosstown Rivalry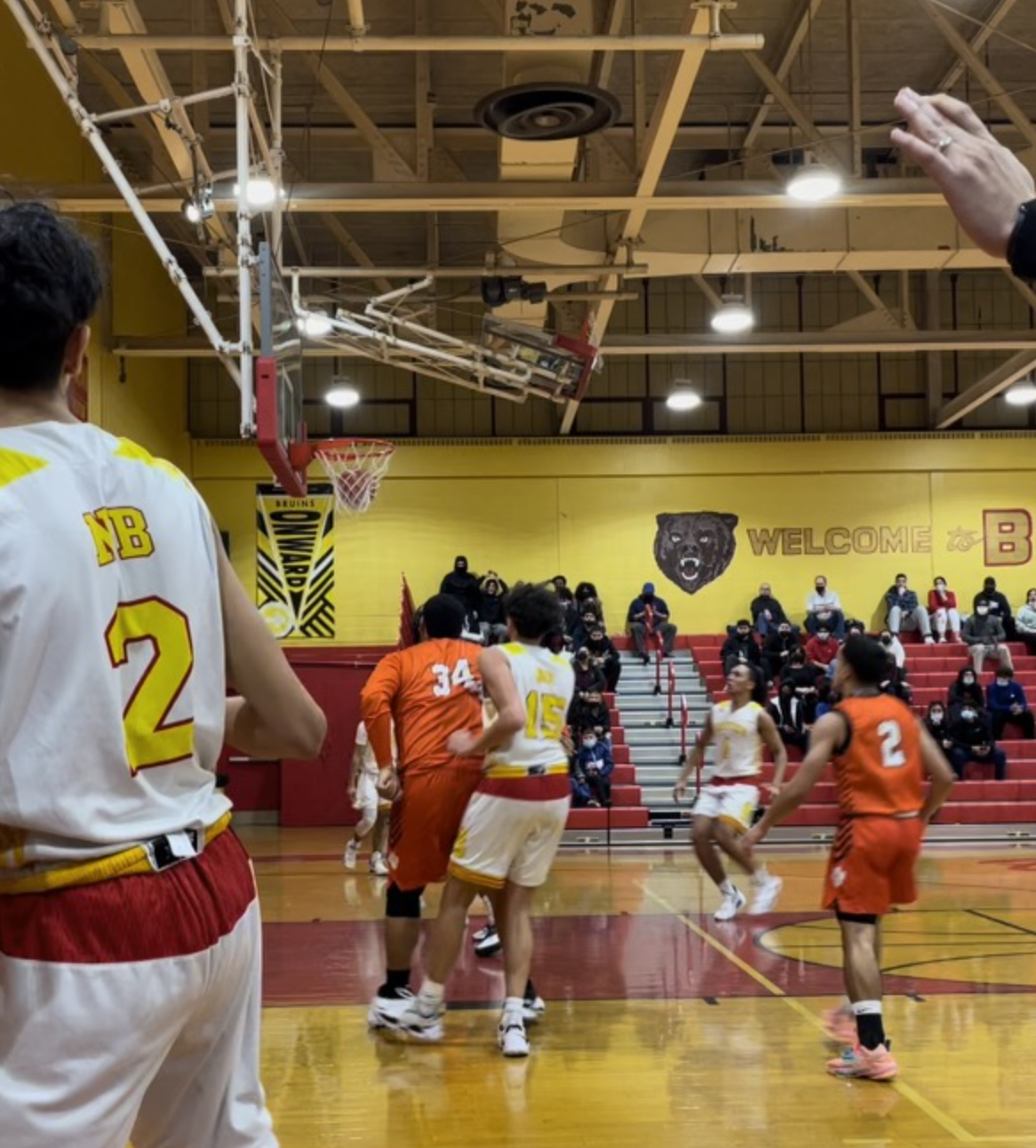 The North Bergen Bruins remained unfazed by Memorial's six-game winning streak, following a devastating one-point loss in overtime against state-ranked Hudson Catholic on Tuesday.
The Bruins responded aggressively and efficiently on Thursday night behind their leader, senior Nazir Nwadike's impressive 16-point performance.
Nwadike was led to believe that this game should have ended in a blowout victory for the home team.
"(The win) feels good, but we should have beat them by more than that. We started off slow, the second quarter came in and we played harder and you see what happened. They gave up," he said.
Nwadike was not kidding. The Bruins managed to outscore the Tigers by 12 points in the second quarter, giving them an 11-point lead at the half.
Junior Cesar Perez's dominant production in the paint earned him 12 points, as well as multiple offensive rebounds that directed him into the foul line. Perez's role drew compliments from Nwadike and Head Coach Kevin Bianco.
"Cesar played amazing, he always plays great. All of the guys always play great…Everyone did their thing. Every time everyone does their role, we win," said Nwadike.
"Both of them played well. They're continuing to be aggressive attacking the basket, the two things we go over in practice. And hopefully we continue to get better," said Bianco.
Memorial's two star players, seniors Alejandro Arango and Aaron Swann finished with double figures, 18 and 13, respectively.