North Bergen Wins the Trilogy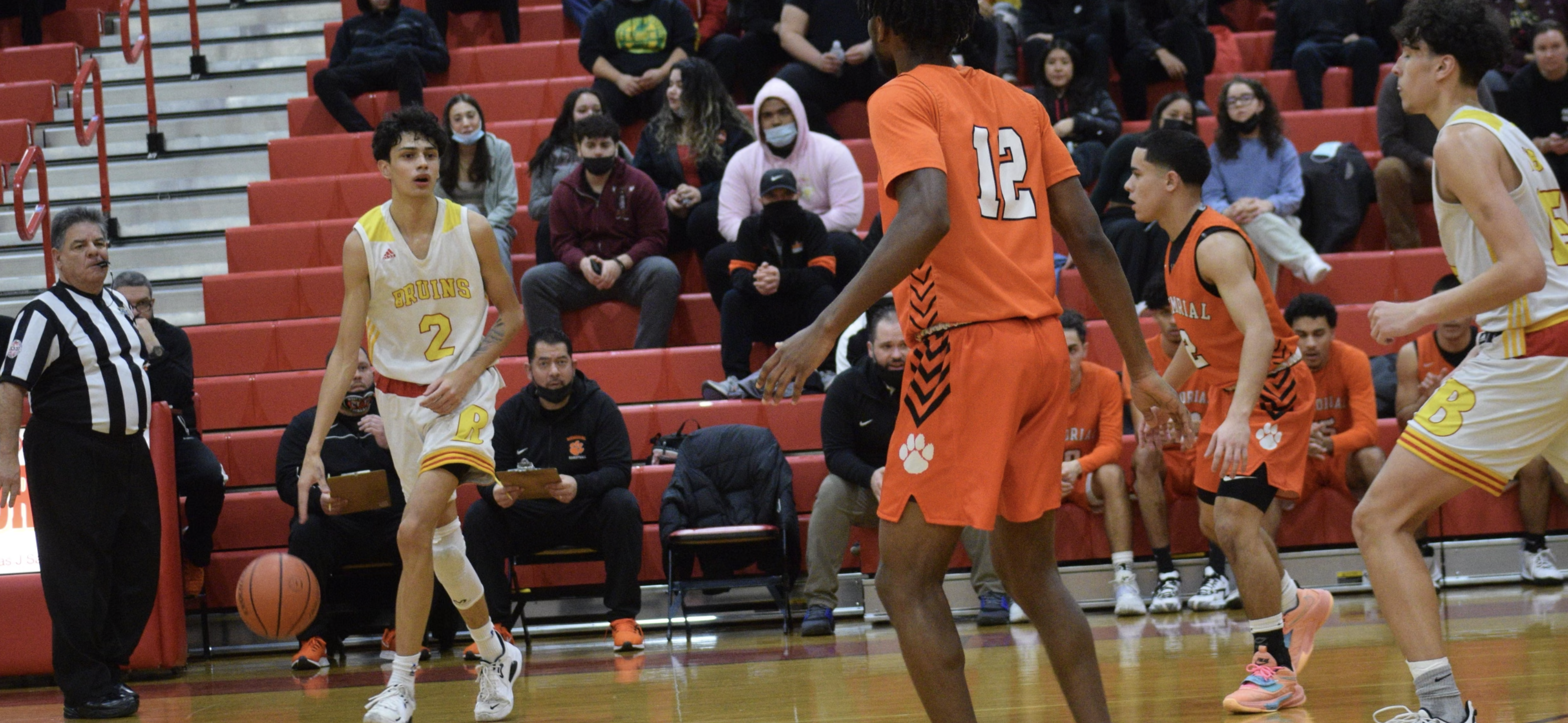 The trilogy, billed with a 'Win or Go Home' stamp, was settled when the Memorial Tigers visited their crosstown rival, North Bergen, for a third round and a stake at the Hudson County Interscholastic League semifinals.
With home-court advantage and a packed crowd, the Bruins immediately responded with a full-court press defense and an all-out attack to begin the first quarter.
And their risky game plan to open off the first eight minutes without their senior leader, Nazir Nwadike, effectively paid off.
The Bruins burst into an 18-5 lead after the first quarter, capped off with an elbow jumper by junior Cesar Perez.
The Memorial Tigers countered North Bergen's attacking by adjusting their defense into zone coverage, forcing the Bruins to minimize their scoring in the second quarter.
The Tigers rallied within the next eight minutes, cutting the lead 26-19 into the half.
And then waited until the last quarter to attempt a comeback, outscoring the Bruins 10-6. With missed, contested layups and forced turnovers late into the fourth quarter, North Bergen capitalized with breakaways and clutch free-throws to fend off the Tiger's resurgence.
"I kept my composure. Believed in our team that we can finish off the basketball game," said Camacho.
Camacho led all scorers with 14 points, ahead of teammate and junior Elijah Dupoux's 11 points.
Memorial's seniors Aaron Swann finished with eight points, with Ethan Garcia and Momar NiDaiye splitting a combined 14 points.
As the fourth seed in the HCIAL tournament, North Bergen's next and most likely matchup will be a state-ranked Saint Peter's Prep team, a well-familiar foe that most recently defeated the Bruins.
But for head coach Kevin Bianco and guard Eli Camacho, their confidence should amplify the team's attitude.
"We're more than ready…There's nothing to fear. Feel like our team and coaches are well capable of beating them," said Camacho.
"We're going to prepare like we always do the next few days in practice. And let the chips fall where they fall on Thursday," said Bianco.
North Bergen's next game will be on Thursday at High Tech's gymnasium in Secaucus, NJ at 8 PM.
Final Score 47-35.