Hudson County Freeholders keep lights off for US Veterans
In an opinion article released by HudPost on April 27, 'Let's properly honor our Vets', it was reported that the recently-dedicated…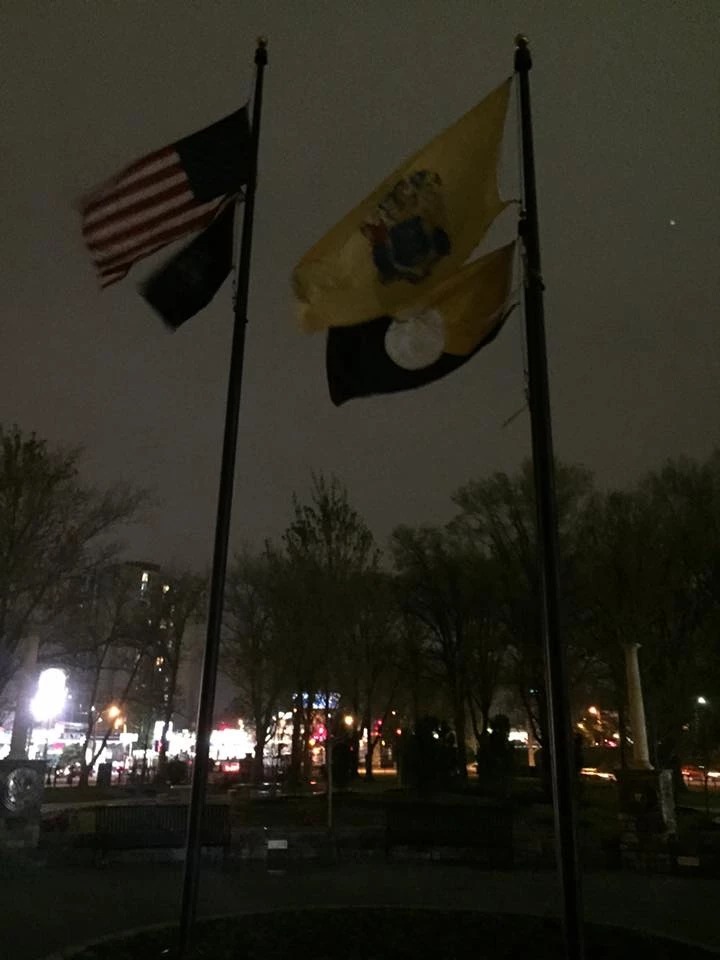 In an opinion article released by HudPost on April 27, 'Let's properly honor our Vets', it was reported that the recently-dedicated Veteran's Park section of Braddock park is flying the United States flag without a nighttime light.
According to the federal code on the proper display of the United States flag, Old Glory "may be displayed 24 hours a day if properly illuminated."
Title 4 United States Code:
§ 6. Time and Occasions for Display. (a) It is the universal custom to display the flag only from sunrise to sunset on buildings and on stationary flagstaffs in the open. However, when a patriotic effect is desired, the flag may be displayed 24 hours a day if properly illuminated during the hours of darkness.
Shortly after the Op-Ed was released a person by the Facebook name Jazz Awad, claimed to work for Freeholder Anthony Vainieri, released this statement from Freeholder's office.
"There are 3 American flags in the park which all have upright lights on them. To our knowledge they are all working. I will look tonight and see for myself. Freeholder Anthony Vainieri."
The following night, Tom Schoenewald, the writer of the opinion piece, posted another photo of the flag being displayed in the nighttime without illumination.
"Someone should have made it a point to take that American flag down sometime before this evening. Fixing the lights might be a bigger issue, but it's not difficult to lower a flag out of respect to our Veterans," says Schoenewald.
HudPost was able to get in contact with the secretary of the freeholder's office who was not aware of the situation and said she would bring it to Vainieri's attention right away. HudPost also contacted the North Bergen Parks and Recreation department who said they would bring up the issue with the county.