"Crave 4 Indie" At Crave 43 Marks The Rise of The Hudson County Music Scene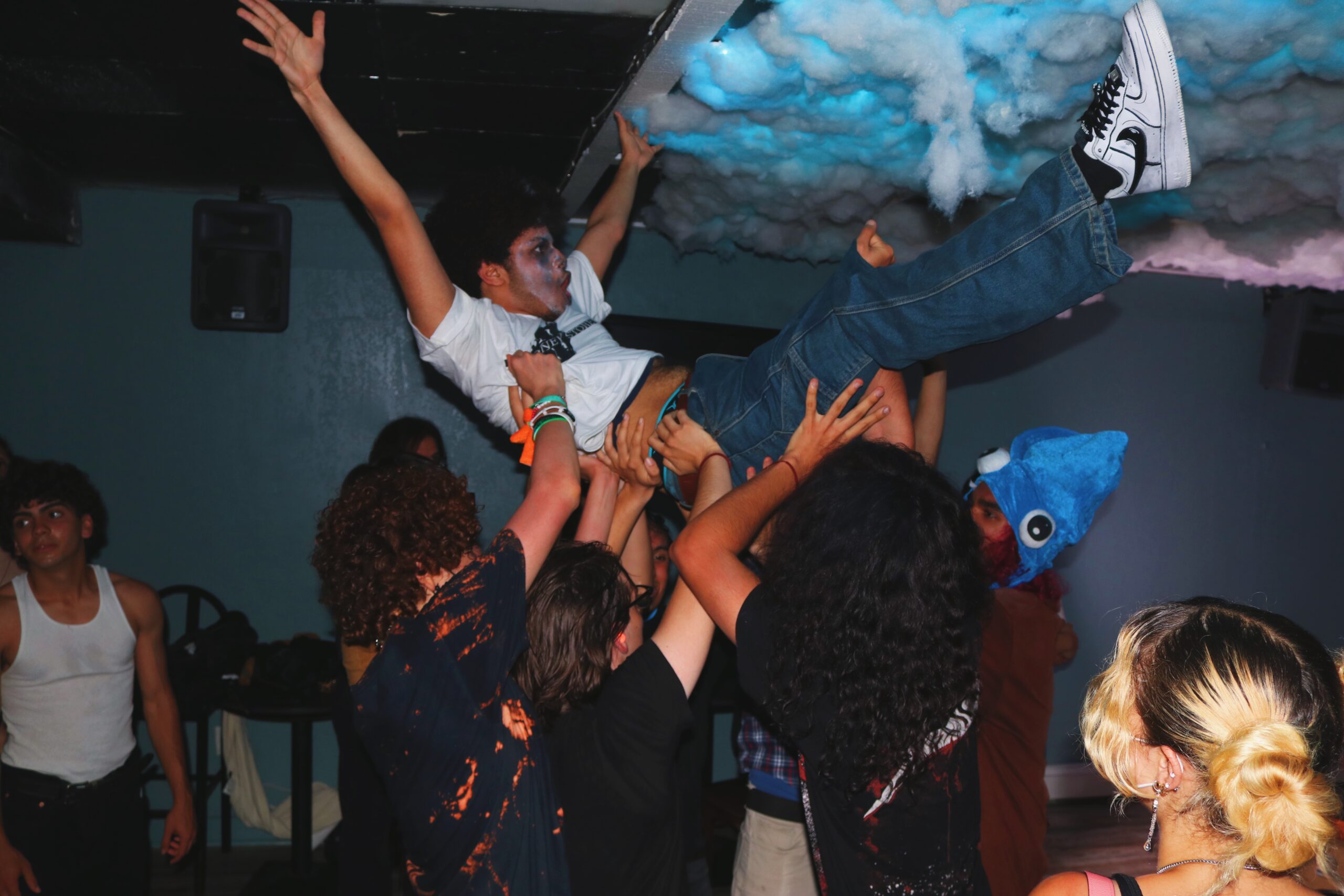 The local music scene in Hudson County is slowly picking up its feet and one of the most recent shows, "Crave 4 Indie" at Crave 43, is the living proof. Hosted by Miracle Mile Venues and Sebastian Suazo, the lineup featured local bands Starberries (West New York) and Cold Court (Weehawken) joined by Maple Ave and Soul Vacancy, fellow musicians Hackensack and Passaic County, respectively. 
A blend of indie, punk, emo, and noise filled the room that night. The floor tiles came off, people crowd surfed, and moshed like no tomorrow! Soul Vacancy brought some hats that ended up being thrown and tossed around, which quickly became a crowd favorite.
There was no doubt that the stars of the night were Cold Court. Hailing from Weehawken and with a 14 year old frontman, these guys brought a hectic and dissonant sound similar to that of Death Grips and Black Midi. They ended their set with Just by Radiohead, that was quite fun, considering I had recently revisited that album.
Maple Ave made their Crave 43 debut at this show, performing their most recently released single Silueta, which you can find on Spotify and Apple music. Member Zak Ishijima performed here with his other band Carte Blanche.
Returning to Crave 43, the most anticipated band, Starberries, closed the night. (Sidenote: I play with these guys and our drummer Sebastian hosted the show, how crazy is that?) 
To follow and keep up with the bands, you can find them at @coldcourtband, @mapleaveband, @starberries.nj , @soul_vacancy on Instagram.