BREAKING: Alleged work related death at Lincoln Recycling in North Bergen
It was a gruesome scene moments ago at Lincoln Recycling in North Bergen as HudPost.com was the first media outlet to break the news of…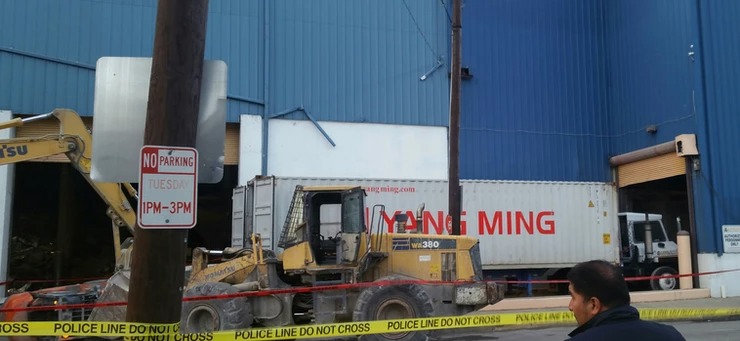 It was a gruesome scene moments ago at Lincoln Recycling in North Bergen as HudPost.com was the first media outlet to break the news of an alleged work-related death.
Police and detectives were seen gathering information from Lincoln Recycling employees as others were photographing the scene. Nearby conversation could be heard about the alleged victim as being "a good guy."
Upon inspection of the scene a possible forklift can be seen lying on its side next to a ramp leading to a loading truck. A camera attached to the facility is pointed directly at the incident and is possibly going to be used as the main evidence of this accident.
The faculty has received numerous OSHA related citation in the past. Lieze Associates, doing business as Eagle Recycling of New Jersey, with one repeat and three serious safety violations after a worker's fingers were amputated in December 2012 at the company's North Bergen recycling transfer station. OSHA's investigation was initiated in response to a referral by the North Bergen Police Department and has resulted in proposed fines of $70,070.
The township says the North Bergen Police Department are still investigating and OSHA has been contacted on this incident.