North Bergen's Kennedy Furniture up in the flames
At 11:30 am this morning a fire was reported at Kennedy Furniture on Kennedy Boulevard between 13th and 12th Street in North Bergen. In a…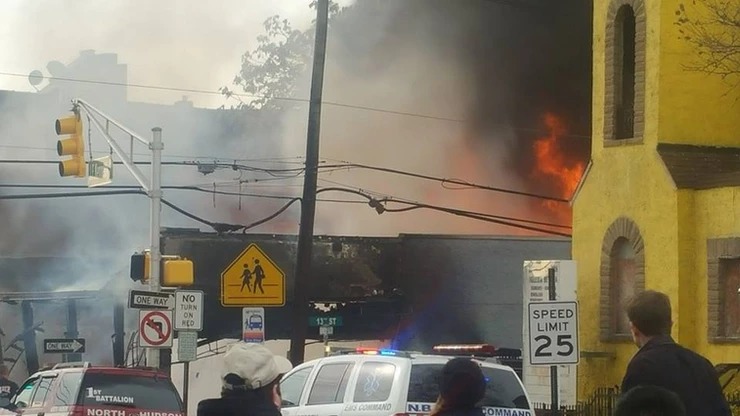 At 11:30 am this morning a fire was reported at Kennedy Furniture on Kennedy Boulevard between 13th and 12th Street in North Bergen.
In a live interview posted by Hudson County View, a news outlet covering Hudson County, NHRFR Chief Montagne says that one firefighter has reported injuries and that a worker was said to be on the roof – the department is still investigating.
"You couldn't stand within 150 feet of this building due to the heat," Chief Frank Montagne describes the fire as fully involved and an amazing challenge. "This is a 5 alarm fire so I'd say around 30-40 departments responded. Not to mention the ones that are helping us cover the area."
North Bergen Police Department reports that "Kennedy Boulevard is closed to all vehicular traffic between 10th Street and 15th Street. Please remain out of the area."
Firefighters are still battling the flame at the time this article was posted.