$375,000 for Dell Avenue improvements in North Bergen
The New Jersey Department of Transportation (NJDOT) today announced the first grants in the new Local Freight Impact Fund program…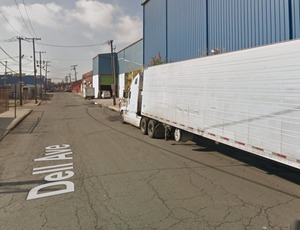 The New Jersey Department of Transportation (NJDOT) today announced the first grants in the new Local Freight Impact Fund program totaling $30.1 million to help municipalities provide for the safe movement of large truck traffic.
The Local Freight Impact Fund was created as part of Transportation Trust Fund (TTF) reauthorization in October 2016.
"New Jersey roads and bridges carry some of the heaviest amount of commercial truck traffic in the country every day," NJDOT Commissioner Diane Gutierrez-Scaccetti said. "The Local Freight Impact Fund is an example of your gas tax dollars at work. The new program provides State funds to municipalities to make critical improvements to truck routes to keep our infrastructure in a state of good repair and keep our regional economy moving in the right direction."
Hudson County will receive $9.1 million from the Local Freight Impact Fund program, aimed specifically at the roads traveled by large trucks. North Bergen will receive $375,000 for improvement to Dell Avenue.