14-Story High-rise Coming to North Bergen
Louis Mont, a real estate developer, recently formed Skyline Development Group – a new entity focused on the Hudson County housing…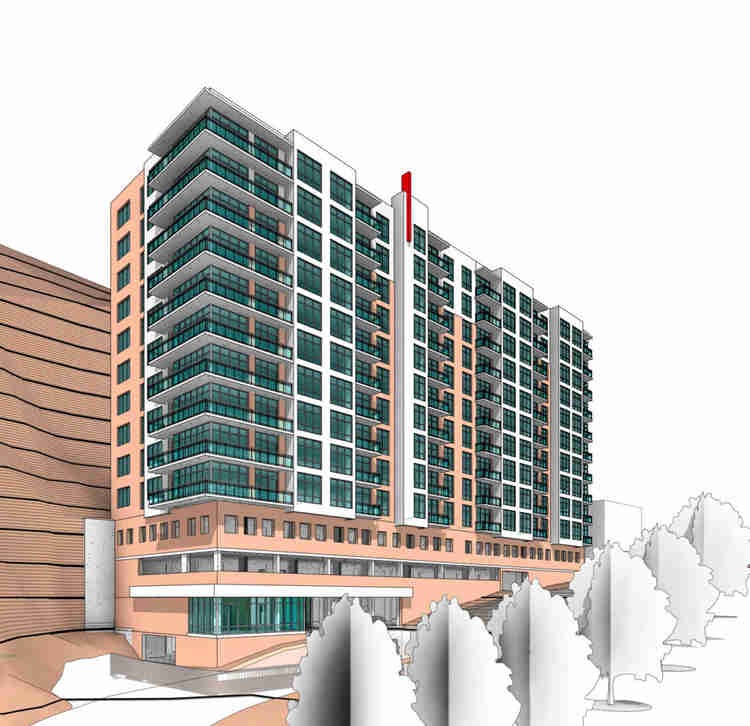 Louis Mont, a real estate developer, recently formed Skyline Development Group – a new entity focused on the Hudson County housing market. Mont has been a Planning Board Commissioner and Chairman in the community of Washington Township, NJ for over 15 years and as far back as 1989 was named one of the "Top 50 People Impacting New Jersey's Economic Future" by the Business Journal of New Jersey.
The Skyline Development Group launched with a full acquisition of the approved 14-story project on 8701 Churchill Road in North Bergen. The company secured over $55 million for the project.
Construction is set to begin in September and is said to have "floor-to-ceiling windows and balconies to maximize spectacular views, from every unit, stretching across the Hudson River to the New York City skyline. A suite of customized, resident-only amenities will include a fully outfitted spa experience with a fitness center, steam, sauna, cold plunge, hot tub, as well as shower and locker facilities.
"Our goal is to provide not only a beautifully appointed luxury home, but also a lifestyle opportunity not commonly found in other Gold Coast buildings," says Skyline Development Group CEO Mont. "It's no secret Hudson County has become a hotbed of residential development and a sought-after location for both New York metro area buyers and renters."