Tropical Storm Isaias Headed to North Bergen
The National Weather Service has issued a Tropical Storm Warning for our area from today, Monday, August 3, 2020 until Wednesday, August…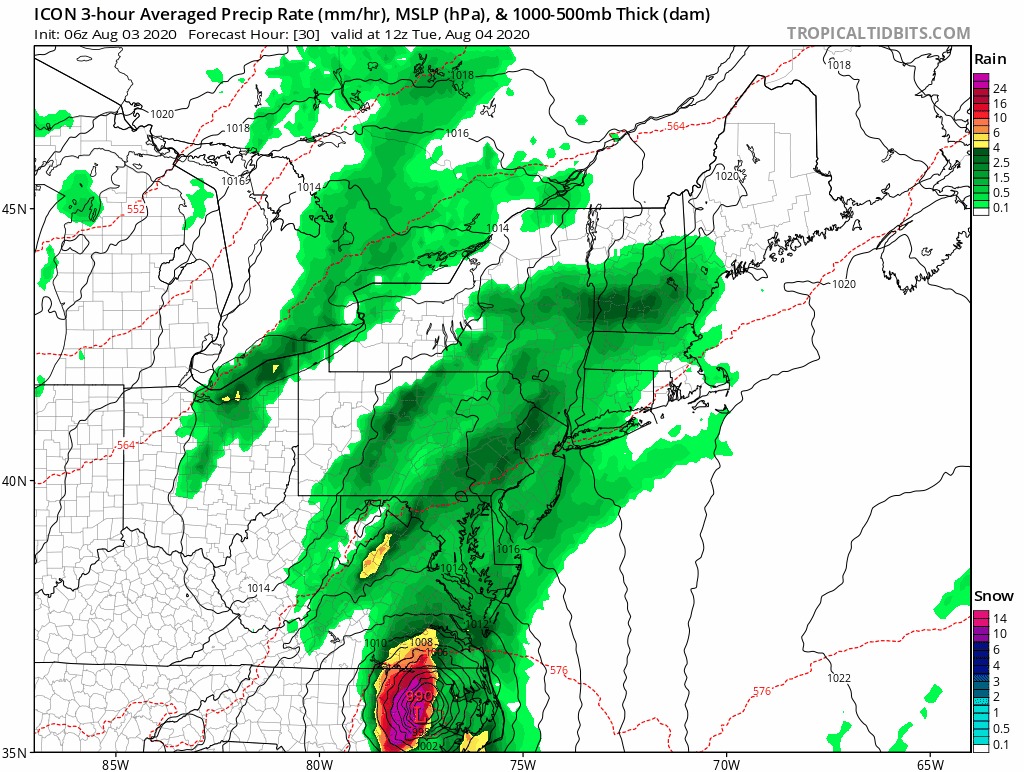 The National Weather Service has issued a Tropical Storm Warning for our area from today, Monday, August 3, 2020 until Wednesday, August 5, 2020 with a forecast of heavy rain and widespread damaging wind of speeds up to 50+ mph with higher gusts expected to impact areas as far inland as Northwest New Jersey by Tuesday morning/afternoon. 
The National Weather Service highlights multiple hazards including, but not limited to, freshwater flooding, coastal flooding/storm surge, strong winds and even isolated tornadoes in some parts of the state. Heavy rainfall, flooding, and widespread damaging winds may be an issue which may lead to tree damage and power outages. 
Please use extra caution if you must travel. Remain off the roads if possible so that first responders and public safety officials can safely respond to emergency situations. Please ensure that parked vehicles are not within 15 feet of crosswalks and intersections so that emergency vehicles are able to pass without difficulty. 
Call 911 or go to the emergency room right away if you or someone you know is experiencing a medical emergency. Residents may call The West New York Police Department Command Center at 201-295-5000 to report non-emergency issues, including heat complaints.