Three Officers Receive Detective Badges
"North Bergen continues to build and strengthen its police department," reads an official statement that introduced the three officers…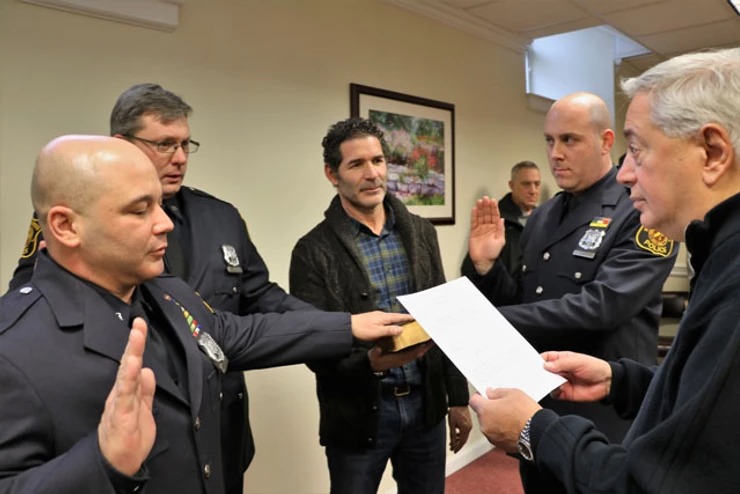 "North Bergen continues to build and strengthen its police department," reads an official statement that introduced the three officers receiving their detective shields on Dec. 22, 2017.
Constantino Apostolakos, Joseph Gorrin, and Antonio Tataranni took the oath of office at a ceremony in town hall chambers, presided over by Mayor Nicholas Sacco and Public Safety Commissioner Allen Pascual.
"You couldn't find three more worthy candidates" to be elevated to detective, stated Police Chief Robert Dowd. Tataranni has been with the force for more than 10 years and was a critical part of the staff in the chief's office. Gorrin has been on the job for 23 years, assigned to patrol and then the courts. Apostolakos is the PBA president and worked in the record room in police headquarters.
The new detective assignments follow three promotions to sergeant earlier this month, and nine new officers being sworn in.