Senators Cory Booker and Robert Menendez Support Memorial High School's Student-Lead Walkout To End Gun Violence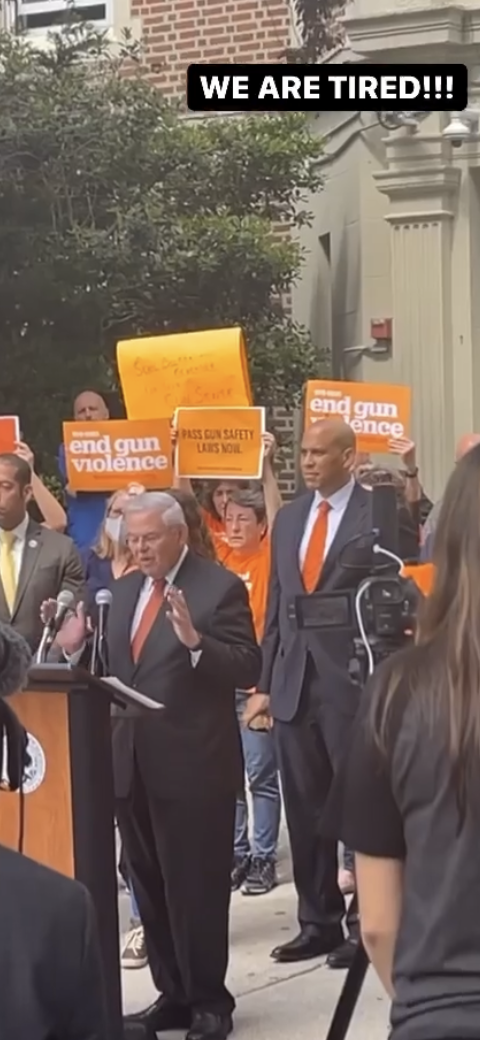 Following the tragic shooting at Robb Elementary in Uvalde, Texas, Memorial Students felt the need to protest the lack of gun control in the country and to advocate for more security in schools. This morning, Memorial High School students, teachers, and administration walked out of their classrooms and workspaces at 10 AM and met at the front entrance of the school wearing orange and carrying signs to advocate for change.
Senators Cory Booker and Robert Menendez joined the students, standing in solidarity with them. The senators were also joined by the Mayor of West New York, Gabriel Rodriguez, and the three gave speeches expressing their support to Memorial students and faculty, their frustrations with the lack of gun control, and taking the time to honor the lives lost at Uvalde.
The senators also met with Memorial's Peer Meditation Group, who organized the event, to speak with them privately to extend their support. Senator Cory Booker spoke about his experiences growing up with gun violence, and expressed the need for more gun control.
Students took to Instagram to express their feelings about the events in the country and about the walkout. One student writes, "WE ARE TIRED!", concerning the tragedies taking place in the country.
Another student takes the time to thank the Peer Meditation Group and express their pride for the school and its achievements.