'Dark Money' in Bayonne linked to law firm defending mayor's 'sexting' case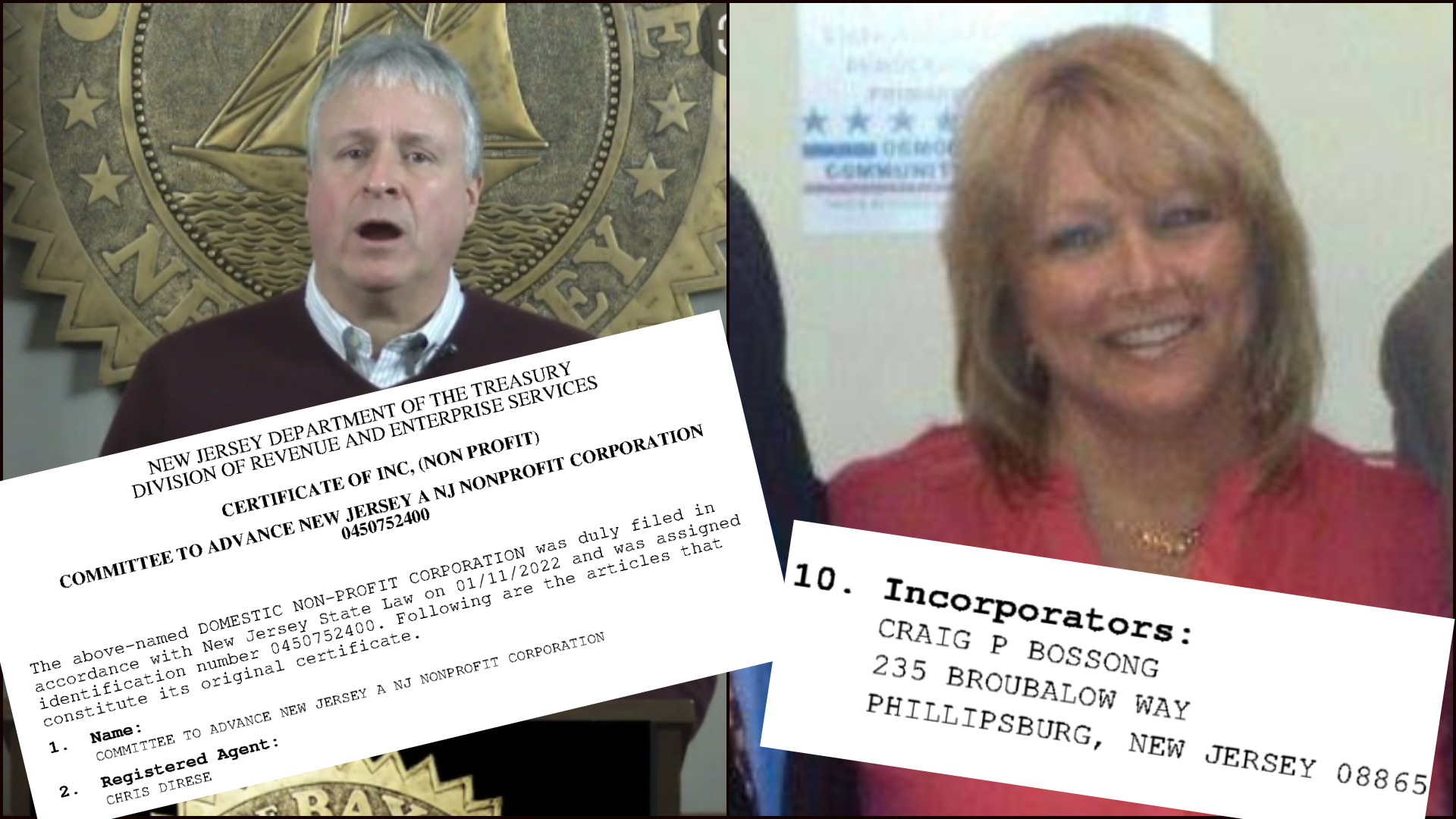 A non-profit corporation exempt from financial disclosure has apparently been active in Bayonne's upcoming municipal election on May 10, 2022.
The mayor's reelection campaign claims the "dark money" organization is supporting his top challenger.
The non-profit's incorporator is a partner at the law firm defending Bayonne in a highly-publicized "sexting" case involving the mayor.
"We will not stop working to expose Nadrowski's shady network of dark money and pay-to-play," said Phil Swibinski, spokesperson for Bayonne Mayor Jimmy Davis' reelection campaign.
Team Davis claims to have exposed at least one alleged pay-to-play scheme involving the Bayonne BOE; however, Swibinski has yet to uncover who's funding the "dark money" group Committee to Advance New Jersey – which is apparently supporting Council President Sharon Ashe-Nadrowski's mayoral candidacy.
So-called "dark money" is when non-profit organizations that are exempt from disclosing their donors utilize their funds to influence elections. Regarding the Committee to Advance New Jersey, TAPintoBayonne reported:
"A search of the New Jersey State Election Law Enforcement Commission (ELEC) database revealed that the dark money organization has not been registered as a political committee or an independent expenditure committee, a potential violation of state election law. The group also appears to not be registered with the Federal Election Commission or the Internal Revenue Service, the Davis camp claims."
Additionally, Swibinski told TAPintoBayonne that "the Davis campaign is demanding that Nadrowski reveal who is funding her dark money campaign."
Based on business records obtained by HudPost, Team Davis should be demanding the same from the law firm hired to defend the City of Bayonne – Florio Perrucci Steinhardt Cappelli Tipton & Taylor LLC (Florio Perrucci) – in a case stemming from the mayor's infamous "sexting" scandal.
According to Hudson County View, Stacie Percella, a former deputy registrar for Bayonne, filed a lawsuit in 2018 alleging Mayor Davis offered her a "sex-for-settlement" deal to end a separate lawsuit she had against the city (involving the prior administration). Florio Perrucci has been defending Bayonne for both of Percella's lawsuits, at the state level (4 years) and federal level (8 years), per court records.
On January 11, 2022, the Committee to Advance New Jersey was registered as a non-profit corporation with the State of New Jersey. The stated purpose is "promotion of social welfare."
The organization and all three of its trustees – Chris Direse, Jeff Borden, and Dave Robinson – are based out of the same address in Mahwah, NJ. Most notably, the incorporator of the non-profit is Craig Bossong – a partner at Florio Perrucci.
Swibinksi did not immediately respond to an email from HudPost asking if Team Davis would publicly demand Florio Perrucci reveal what the firm knows about who is funding the Committee to Advance New Jersey given the firm's connection.