Hudson County's Tasty Treasures: A Guide to the County's Best, Affordable Restaurants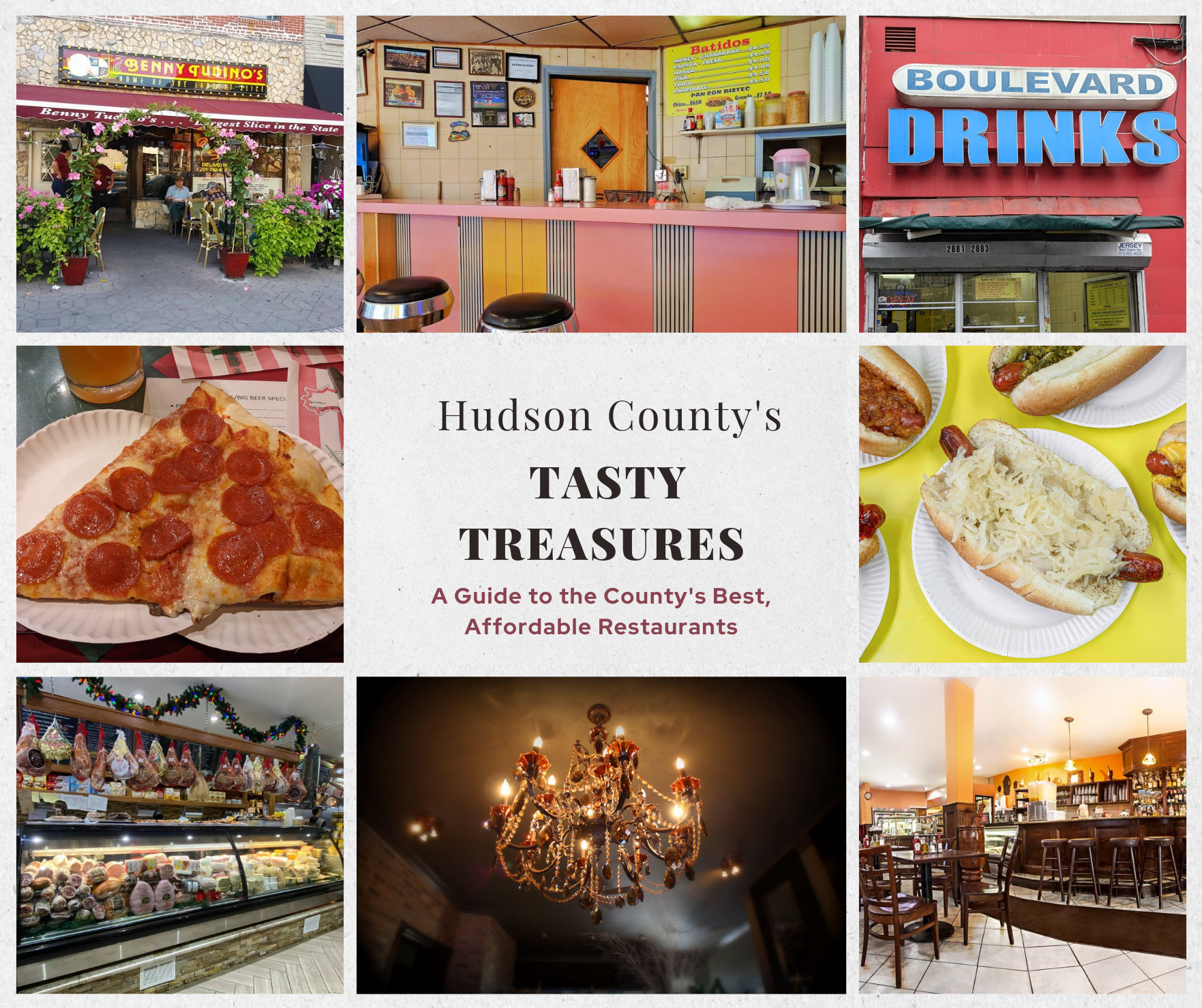 Are you looking for some of the best local "go-to" spots to indulge in? Look no further! We've compiled a list of our top picks for delicious and inexpensive food in Hudson County.
First on our list is Dos Amigos on 5300 Bergenline Ave. in West New York. It's a local favorite that has been serving up traditional steak sandwiches and smoothies for years in a modest setting. The menu is simple, but the flavors are anything but. The steak sandwich options include large or small, with cheese or without, and with onion or without. The smoothies, or "batidos" as they're called in Spanish, come in a variety of flavors. Our favorite order is the large steak sandwich 'con queso y cebollas' with a large papaya 'batido'. The simplicity of the menu and the cash-only policy only add to the charm of this beloved local spot.
Next, we have Cuomo & Sons on 7709 Broadway in North Bergen. This charming Italian deli transports you to the streets of Italy with its authentic atmosphere, complete with dried meats hanging from the ceiling, imported cheeses, chocolates, and meats straight from Italy. The fresh bread and homemade mutz (mozzarella) are always a standout, and our favorite order is the Grilled Chicken, Provolone and Sun-Dried Tomatoes Sandwich. It's a perfect blend of flavors that will make you feel like you're dining in a trattoria in Italy.
Juana y Gloria on 1801 Bergenline Ave in Union City: Starting your day with breakfast at Juana and Gloria's is guaranteed to jump-start your mood. The almost-too-loud music adds to the lively atmosphere and the plastic cups and plates give it a homey feel. The small things are what make this spot so special. The Mangú is a must-try. This dish is so filling that it'll leave you feeling full enough to complete a full day of hard labor. Time-tested, this neighborhood fixture offers delicious Dominican comfort food, homemade desserts, and sangria. Juana and Gloria's is a place where you can come for a delicious meal and a warm, welcoming atmosphere.
Lotus Thai Restaurant on 7007 Park Ave in Guttenberg: This cozy and elegant Thai restaurant is perfect for a date night or a quick dinner. The chandelier-hung interior creates a warm and inviting atmosphere. The menu offers a wide variety of options and prices that are relatively inexpensive, making it a great option for a budget-friendly dinner. The restaurant also offers a BYOB policy, allowing you to bring your own wine or beer to complement your meal. If you're in a hurry, don't worry, their delivery service is satisfyingly fast. Our favorite order is the signature Pad Thai with Crispy Duck. It's a must-try for anyone visiting Lotus Thai.
Boulevard Drinks on 48 Journal Square Plaza in Jersey City: This institution has been around since 1937 and is a must-visit spot for anyone in the area. The yellow iconic countertops make it an Instagram-worthy spot (for our Gen Z readers). The best part is that you don't even have to go inside to enjoy their food; you can simply give your order through the sidewalk window. Located in the historic Journal Square neighborhood, across from the PATH station, Boulevard Drinks is a convenient stop for a quick bite and a drink. Our favorite order is a classic Hotdog with Chili & Cheese, a Hotdog with mustard and sauerkraut, and a bottle of water (you know, for health). A true Jersey City classic, Boulevard Drinks is a must-visit spot for anyone looking for a taste of history and a delicious meal.
Benny's Pizzeria on 622 Washington Street in Hoboken: This classic pizzeria has been in business for over 50 years and prides themselves on having the biggest slices around. Located in the heart of Hoboken, they are open 7 days a week, Monday through Saturday from 11am to 1am, and Sunday till 12am. They offer free delivery service, so you can enjoy your delicious slices from the comfort of your own home. Benny Tudino's Pizzeria is a go-to spot for anyone looking for a classic, delicious slice of pizza. Our favorite order is a Pepperoni Slice with a Peroni, the perfect combination for a satisfying meal. It's a must-visit spot for anyone looking for a taste of classic New York-style pizza in Hoboken.