Former Bruin and NFL player, Evan Rodriguez, hosting free youth camp for North Bergen children
Evan Rodriguez, the former standout quarterback and safety Bruin and NFL player, is hosting a free youth football camp. "It's almost…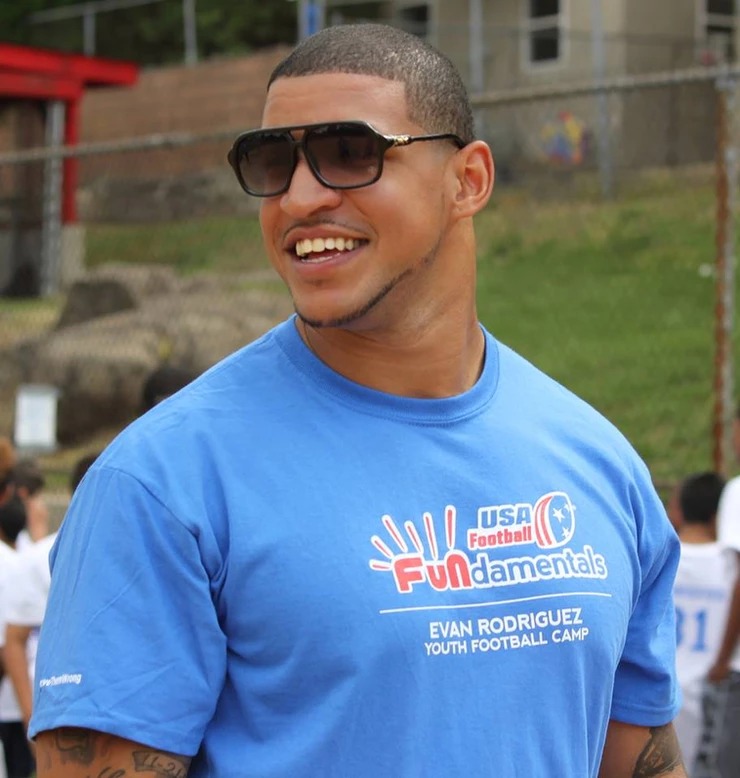 Evan Rodriguez, the former standout quarterback and safety Bruin and NFL player, is hosting a free youth football camp.
"It's almost football time again and that means another chance to enjoy a fun and free football camp," says Rodriguez.
The camp will be held on Saturday, June 23rd, 2018 from 9:00 am to 2:00 pm. The camp is open to all children ages 6-17 at Vincent Ascolese Field in James J. Braddock park.
The camp is sponsored by USA Football which works with more than 150 current and former NFL Players to deliver football camps for youth and high school athletes.
Rodriguez clinic introduces children to football by teaching basic skills in a fun and energetic environment. Certified clinicians use a series of drills to show passing, catching and running skills in a non-contact setting.
All skills and drills selected are based on USA Football's Player Progression Development Model, ensuring children are learning in an age-appropriate manner and creating an ideal atmosphere.
Parents may sign up their children by clicking here or call Emanuel Capers at 973-572-5223