Five Officers honored by County for their actions in saving 14 lives
Today five Officers were honored for being the first on the scene during a fire on Gray Street in Jersey City, their actions evacuating…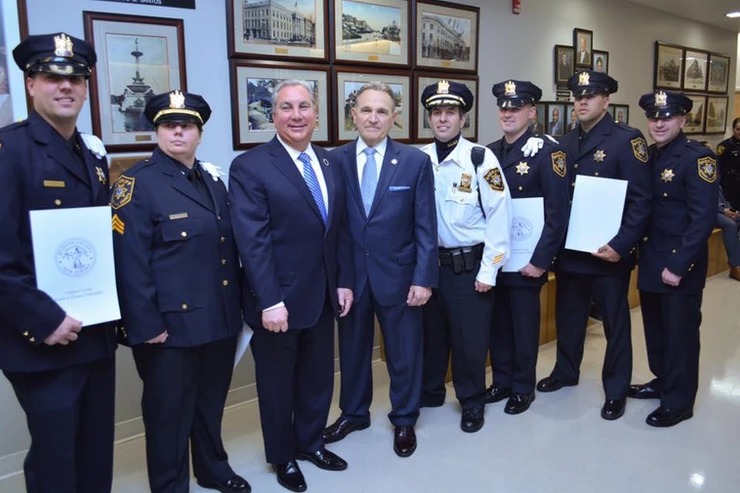 Today five Officers were honored for being the first on the scene during a fire on Gray Street in Jersey City, their actions evacuating the building amidst the blaze saved 14 lives.
Sgt. Jennifer Vernaglia, Officer's Michael Babiak, Andres Belmonte, Timothy Ballance, and Daniel Rivera.
"They were honored for their actions by the Hudson County Board of Chosen Freeholders as this was an opportunity to give back to the men and women who give so much to us," writes North Bergen's Freeholder Anthony Vainieri. "It is an honor to have such brave members of the Hudson County Sheriff's Office protecting us all."
A family of 4 had been in the fire for over an hour. "I woke up because I start coughing and all I saw was smoke. I grabbed my daughter and threw her on the ground," says fire survivor Melinda Viruet. "My family made it out and that's all that matters. I have to thank the first responders."
A GoFundMe has been started for the Viruet family.
Video posted by YouTube user: Justin Kim