Extremist Who Stabbed Novelist Trained at North Bergen Boxing Gym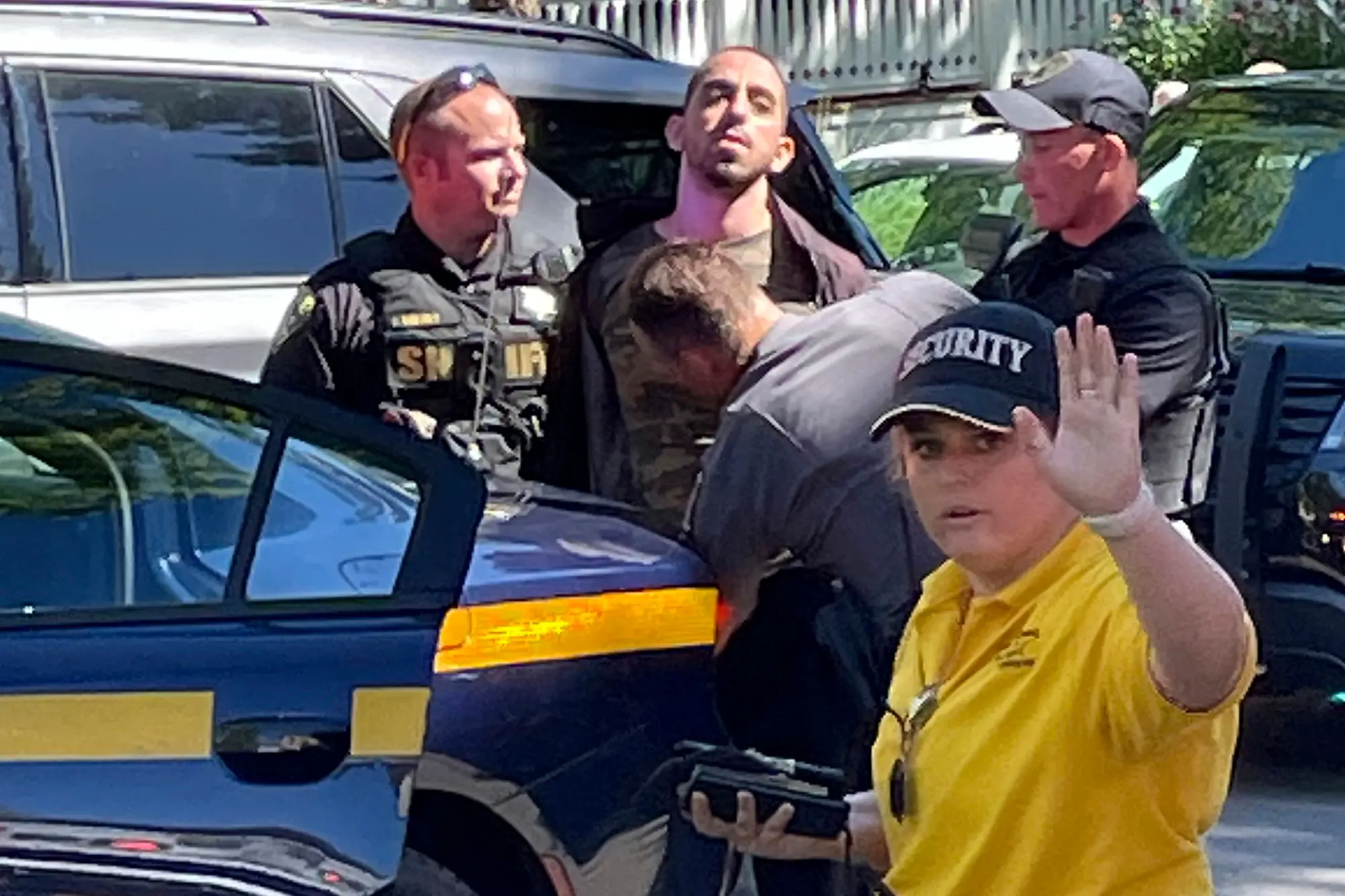 On Friday morning, Indian-born novelist Salman Rushdie was stabbed at least ten times in the face, neck, and abdomen by Hadi Matar, 24, from Fairview, New Jersey, on stage at an event in the Chautauqua Institution. Rushdie was flown to a hospital to undergo surgery.
Rushdie's agent said on Friday evening, the writer was on a ventilator, couldn't talk, and would likely lose his right eye. But as of Saturday evening, his agent has stated the author is off the ventilator and talking.
Matar began taking boxing lessons in April at the State of Fitness Boxing Club in North Bergen until he canceled his membership on August 9th. The attacker moved to New Jersey circa 2014 and Fairview around three to four years ago. He was a "very devout Muslim," said a former classmate of the attacker who reported to the Daily Beast.
"We at State of Fitness Boxing Club are incredibly sad that this happened. Our club is a place for people to feel included and lifted up. When Hadi Matar came to our club, we received him like any other member," says gym owner Desmond Boyle. "Several of our members and coaches made efforts to get to know him and pull him into the fellowship of our tight-knit club. It was, however, obvious that he wanted to keep to himself in a quiet but sad manner. In retrospect, it is clear he had a lot more going on than any of us could possibly know. Especially for me, having 30+ years of experience in recovery, reaching out to and working with those who need help, this has been difficult to digest. Our prayers go out to the victim and his family."
Born in the United States to Lebanese parents, Matar's social media account demonstrated sympathies for Shia extremism and Iran's Islamic Revolutionary Guard Corps (IRGC), a terrorist organization.
Salman Rushdie is a Muslim-raised atheist writer whose novels critique historical, philosophical, political, and religious issues through surreal characters, ridicule, and exaggerated literary style. He has written 14 books, such as "Midnight's Children," "Shame," and most famously "The Satanic Verses."
The novelist is a known proponent of free expression and other liberal causes. The institute where he was supposed to lecture before he was attacked is a center for cultural exchange and dialogue in western New York. The author was about to speak about the importance of the United States providing asylum for exiled writers and artists.
His most well-known work is "The Satanic Verses" released in 1988, which was partly inspired by the life of the Islamic prophet Muhammad. The novel received mass praise and rewards but was also the cause of controversy as some Muslims accused the literature of blasphemy and ridiculing their religion.
A year after the release of his book, Iran's now deceased leader Ayatollah Khomeini banned the book in Iran, and decreed a fatwa, a ruling of Sharia law commonly given by an Islamic scholar, calling for the murder of Rushdie. Though, there is no call for retaliation from humans for ridicule of the prophet in the Quran since it is said Allah will be the one to punish severely in the afterlife.
A bounty of over $3 million was issued for anyone who executed the novelist. After, Rushdie was forced into hiding under police protection for nine years. In 2012, a quasi-official Iranian Islamic foundation increased the bounty to 3.3 million. In 2016, Iranian state-funded news medias donated another $600,000 to the bounty.
In the past 33 years, there have been multiple failed assassination attempts on the atheist writer. Still, the Japanese translator of "Satanic Verses" was stabbed to death in his university office. The Italian translator was nearly stabbed to death in his apartment in Milan.
A Turkish novelist had the hotel he was staying at burned down after he published a translated passage from the book in a local newspaper. The writer barely escaped, but 37 other intellectuals assembled at the hotel to converse about how to promote secularism died in the arson.
In 1993, the Norwegian publisher of the controversial book was shot three times outside his home.