Hoboken Native Gabriel Diego Hernández Premieres World Debut of 'Quarter Rican' at Mile Square Theatre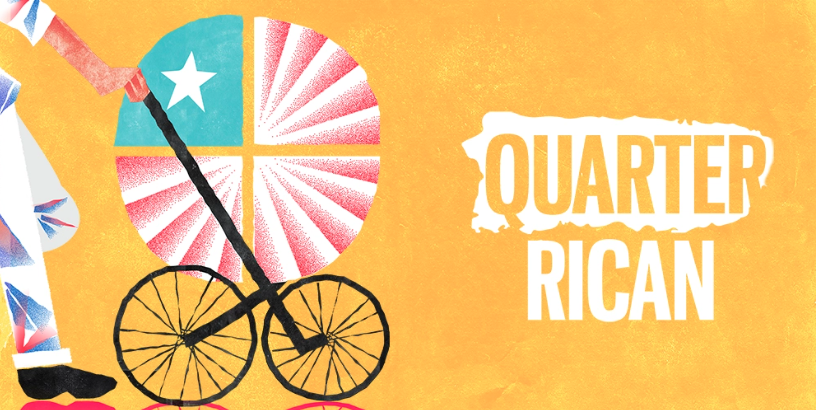 Hoboken, NJ – Mile Square Theatre is proud to announce the world premiere of "Quarter Rican," written by Hoboken native Gabriel Diego Hernández. The hip-hop comedy is directed by Jorge B Merced and will run for four weeks at Mile Square Theatre from March 1 to March 26, 2023.
Set against the backdrop of the growing gentrification in Hoboken, the play delves into the intricacies of mixed identity and a young parent's struggle to reconcile his child's heritage with his own. The production promises to be a hilarious and relatable experience for the whole family, blending humor, wit, and hip-hop.
"I feel hopeful that there is something universal about the deep specificity," says playwright Gabriel Diego Hernández. Kevin R. Free, the producer of the show, explains his decision to include the play in the theatre's first season, "It was a no-brainer: Gabriel is from Hoboken, the play is relatable, and most importantly, it's hilarious."
The production features Hernández in the lead role of Danny, alongside Broderick Clavery as MC Plátano and Arabelle Luke as DJ Quenepa, courtesy of Actors' Equity Association. The play is set to have special "Pay-What-You-Will" performances on March 1 and 2.
Mile Square Theatre is excited to present the world premiere of a play written by a talented Hoboken native. Hernández's comedic style, coupled with the relatable themes of identity and gentrification, is sure to captivate audiences. The production will feature scenic design by Emmett Grosland, costume design by Stephanie Echevarria, and lighting design by Lucrecia Briceño, with Julia Perez as the Production Stage Manager.
Tickets for "Quarter Rican" are available for $24-35 and can be purchased online at www.MileSquareTheatre.org. For those who prefer to buy tickets in person, they can be purchased at the theatre 30 minutes before the performance. The opening night is on Saturday, March 4th, at 8 p.m. Don't miss out on this exciting world premiere by a talented Hoboken native!