I really don't care, do you?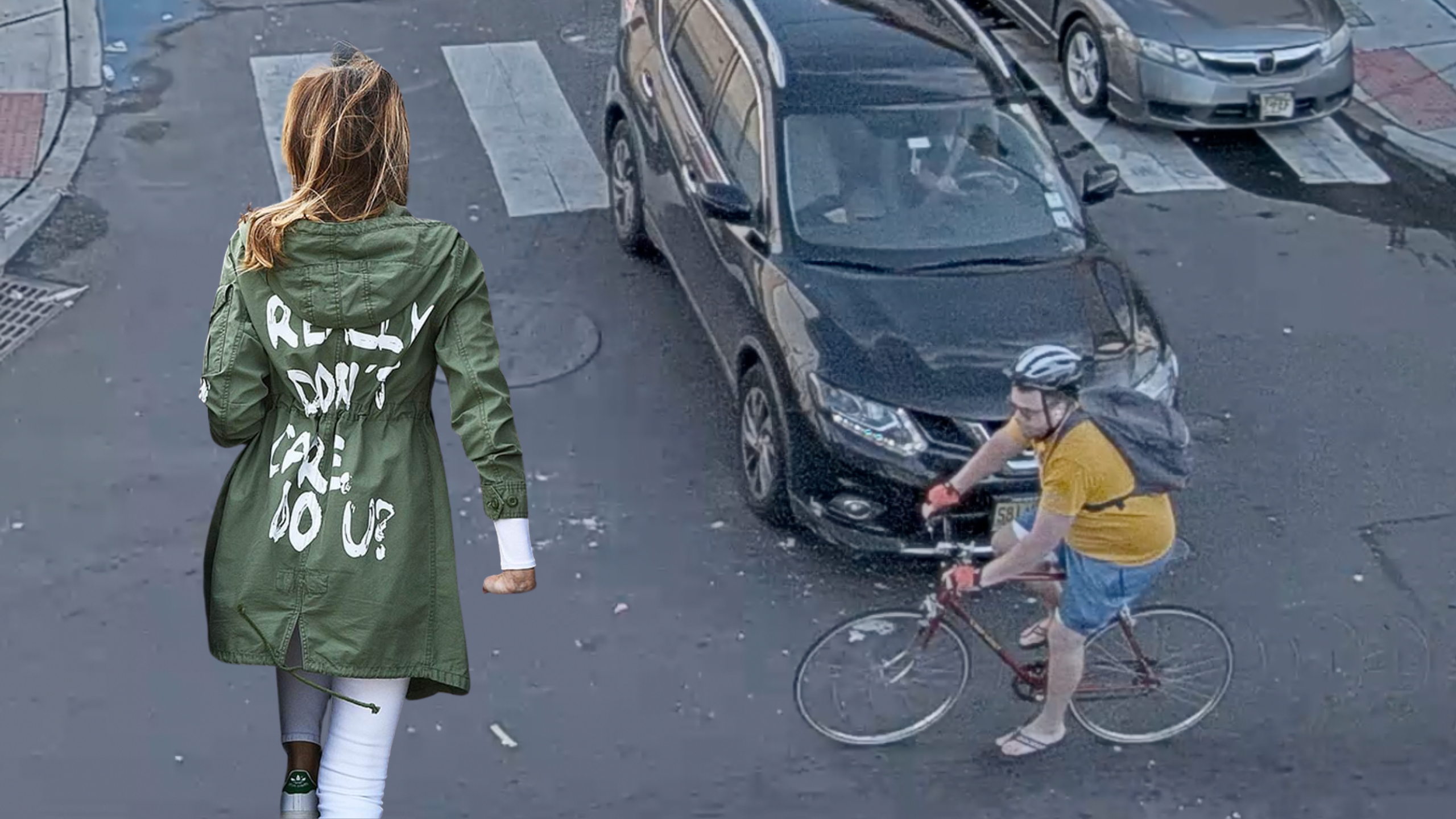 Truth. Reason. Justice. Empathy.
Those words don't mean much in Hudson County (and beyond, but especially in Hudson). From my perspective, the aftermath of Jersey City Councilperson Amy DeGise's hit-and-run is merely another example of that "unfortunate" reality.
I don't know the reasoning behind their crisis management and media strategy, but DeGise's allies have failed the former chairwoman of the Hudson County Democratic Organization (HCDO). The lies, distortions, and strategic releasing of information have made me wonder who really has Amy's long-term interests in mind.
The biggest failure? DeGise's team had five days to track down the victim, Andrew Black, before HudPost reached out to him. Call me "old school," but I think justice for Black would've been a quick cash settlement, non-disclosure agreement, and county job. David Wildstein exclusives and Paul Mulshine columns serve no meaningful purpose.
Likewise, 15 minutes of fame, $4,500+ from a GoFundMe campaign, and 50+ people cheering at a protest is heartwarming, but it's not justice.
Forcing DeGise to resign from the Jersey City Council is righteous (she probably should for the sake of her Team Fulop colleagues), but it's not justice (and she'd be replaced by another HCDO crony that will defeat the progressive opposition in a special election).
If the victim and charges had been "taken care of," the City of Jersey City could've easily delayed & denied various OPRA requests – particularly for CCTV footage. Those records aren't as easily accessible as bodycam videos. It could've taken years of litigation for the damning footage to be released, and the story wouldn't be as damaging by then.
Two weeks after breaking the story, I have empathy for Andrew Black and Amy DeGise. The councilperson's case wouldn't be international news if it weren't egregious. Still, I wish JC Twitter and progressive activists could redirect some of that energy towards other egregious cases I've reported on.
Furthermore, while former Ward B Councilperson Chris Gadsden has never been shy to discuss many of those cases, I think he's wrong to say Mayor Steven Fulop's "political aspirations will be challenged if he does not take leadership and ask his political friend to resign."
If anything, Fulop's handling of DeGise's case has been shockingly transparent. He has shown the ability to balance media inquiries while maintaining relationships with a Democratic party boss (the people who decide the county lines that are vital to winning the Democratic gubernatorial primary).
I think Councilpersons Frank Gilmore and James Solomon might've been too quick to demand DeGise resign following the CCTV footage going public. What happens if Amy's stronger than the storm and doesn't resign? Will they be able to collaborate with her on any initiatives over the next three years?
Admittedly I'm not a great political prognosticator, but if progressives can't "filibuster" the public comment portion of the August 17th regular meeting of the Jersey City Council, I think DeGise would be emboldened to not resign.
Ultimately, I wish Andrew Black the best moving forward. As for DeGise, the brutal social media response and her image being forever tarnished seem like punishment enough. Whether or not she resigns makes for good political theater, but I really don't care, do you?