We Were Extras In A 070 Shake Video: Here's How It Happened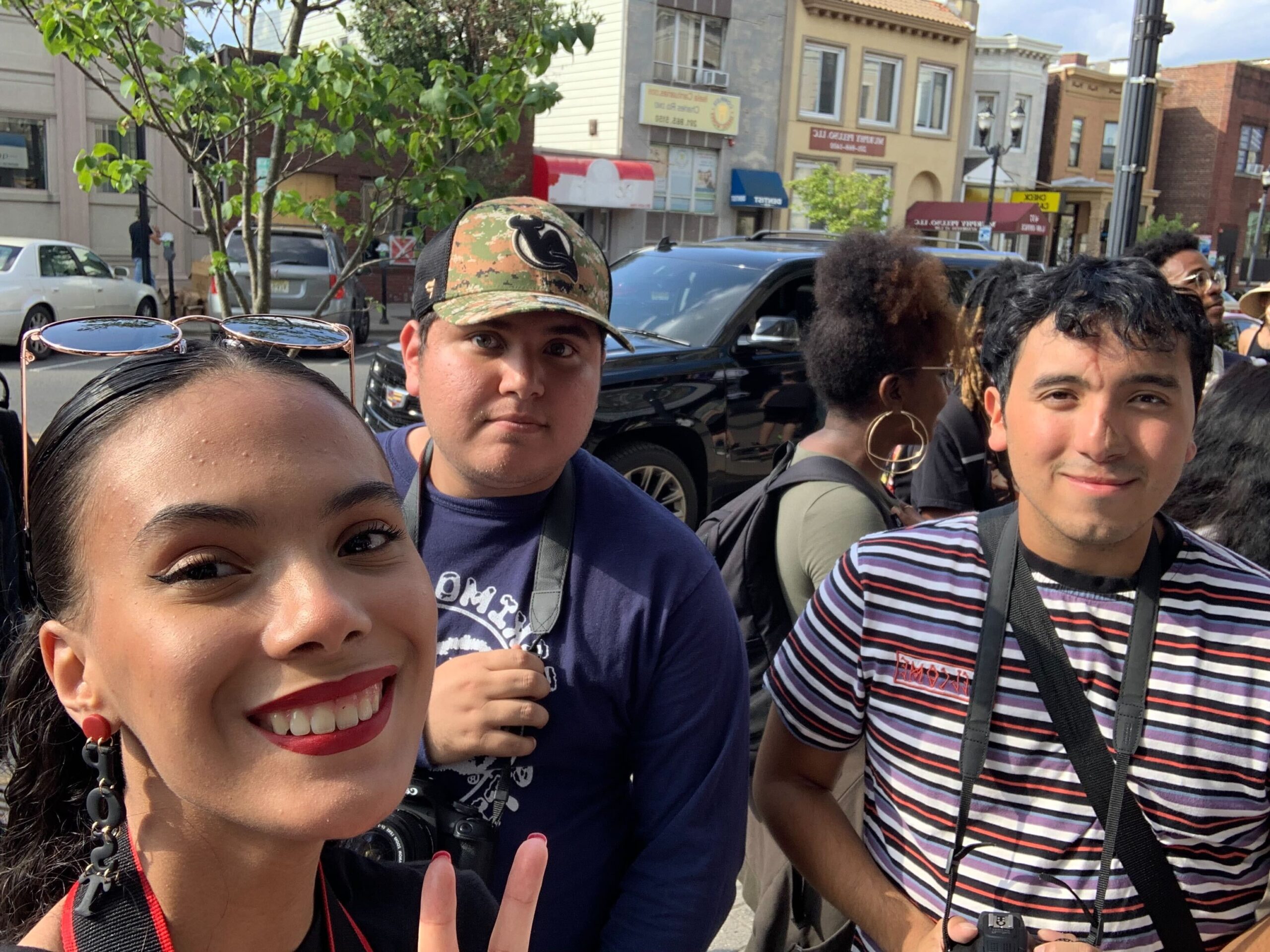 Fans swarmed 60th street this past Thursday for the return of 070 Shake, an artist from North Bergen who made it big back in 2018 after Kanye West signed her to his record label and was featured on his album "ye". 070 Shake and her team visited West New York to shoot for an upcoming music video for the track "Cocoon" off her recent album You Can't Kill Me. Filming began at Fabricated Lifestyle, a local smoke shop in West New York.
While the heat was unbearable, many waited in excitement, and even the local ice cream man popped up to use this opportunity to make some money.
The moment finally arrived when Shake arrived with her group casually riding a scooter, truly exuding Hudson County native energy. She arrived as Bad Bunny was blasting through the speakers outside Fabricated Lifestyle, and she immediately joined fans to dance along to the music. You can take the girl out of Hudson County, but you can't take Hudson County out of the girl!
After the impromptu dance session, she took the time to greet everyone, ranging from a simple nod or a hug. After signing some autographs, the wait was over and shooting began. A crowd gathered around her, and we all followed as the speakers blared the hit single heading down to Hudson Avenue.
070 Shake was incredibly high-energy, clearly excited to be back on her old stomping grounds. The crowd of extras mirrored her energy as well; jumping up and down, dancing on the streets, and even showing off by doing tricks on their bikes. Fortunately, there were no #CarFlips, although we're sure it would've happened if 070 Shake had asked, considering she had the majority of the crowd wrapped around her finger. Shake's energy was truly contagious, drawing people walking down Bergenline into the chaotically good scene.
The North Bergen artist took a break from the dancing and miniature mosh pits to take the time to thank everyone for joining her and express her love for New Jersey. After a few fans have spoken to her about their own business ventures like clothing brands, music producing, or dancing careers, 070 Shake directed her cameramen to begin recording them in an act of generosity to help promote their ventures and careers. She then notified the crowd that she would try her best to get everyone's brands and businesses featured at the end of the video, causing murmurs of excitement to begin amongst the crowd. I, of course, yelled "What about HudPost?" but we did get her to repeat our famous chant (if you haven't seen the video on Instagram, why haven't you? You can check it out here), so I truly can not complain at all. You're welcome Hudson County!
In short, the day with 070 Shake was nothing short of fun, and a great learning experience for us on the HudPost Team. We'd like to give a special shoutout to C.O.R.E Productions, One Mic Day and to Terry Varicelli of Miracle Mile Venues for making this all happen. We are grateful for the opportunity to be there as media, and to get the chance to be in the video. We will keep you posted on when the video is released, and will keep our eyes especially peeled to see if any of us made a cameo!