North Bergen High School Social Distanced Graduation
North Bergen High School graduation will take place in four socially-distanced installments inside Bruin Stadium. The first two…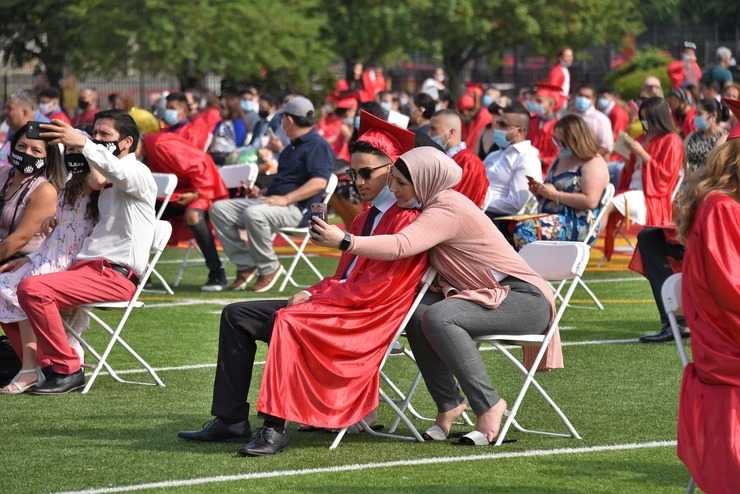 North Bergen High School graduation will take place in four socially-distanced installments inside Bruin Stadium. The first two installments took place at 9 a.m. and noon on Wednesday, July 8, 2020 with the next two scheduled to take place the following day.
Introduced this year's Valedictorian, Michelle Cazoria, who spoke via a prerecorded video segment. Also addressing his fellow graduates via prerecorded video was Salutatorian Ludwin Chavez, who was introduced by Director of Curriculum and Instruction Allen Pascual.
The graduates each received a diploma and many posed for photos before exiting the field. Afterward, township employees thoroughly disinfected and cleaned the entire area in preparation for the next event.
The first day's graduates included homerooms 040, 302, 304, 305, 306, 307, 308, 309, 310, 312, and STEM. Thursday's graduates will consist of homerooms 313, 314, 315, 316, 317, 318, 319, 320, 321, and 322.