Virginia man charged with sexually assaulting girl in North Bergen
A 25-year-old Virginia man has been arrested two years after he allegedly sexually assaulted a 13-year-old girl in North Bergen after the…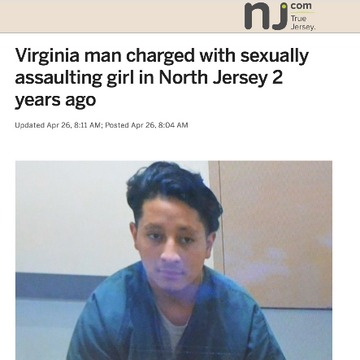 A 25-year-old Virginia man has been arrested two years after he allegedly sexually assaulted a 13-year-old girl in North Bergen after the pair met through social media.
Roly O. Garcia-Reyes made his first court appearance Friday on charges that include endangering the welfare of a child, the criminal complaint says.
Authorities say the girl did not come home after school on April 20, 2016 and when she was found, she told them she had consensual sex with a man she knew as Ricky Garcia at an unknown hotel, according to a criminal complaint charging Garcia-Reyes.
Read more at NJ.com