Two Nights of Non-Stop Boxing in North Bergen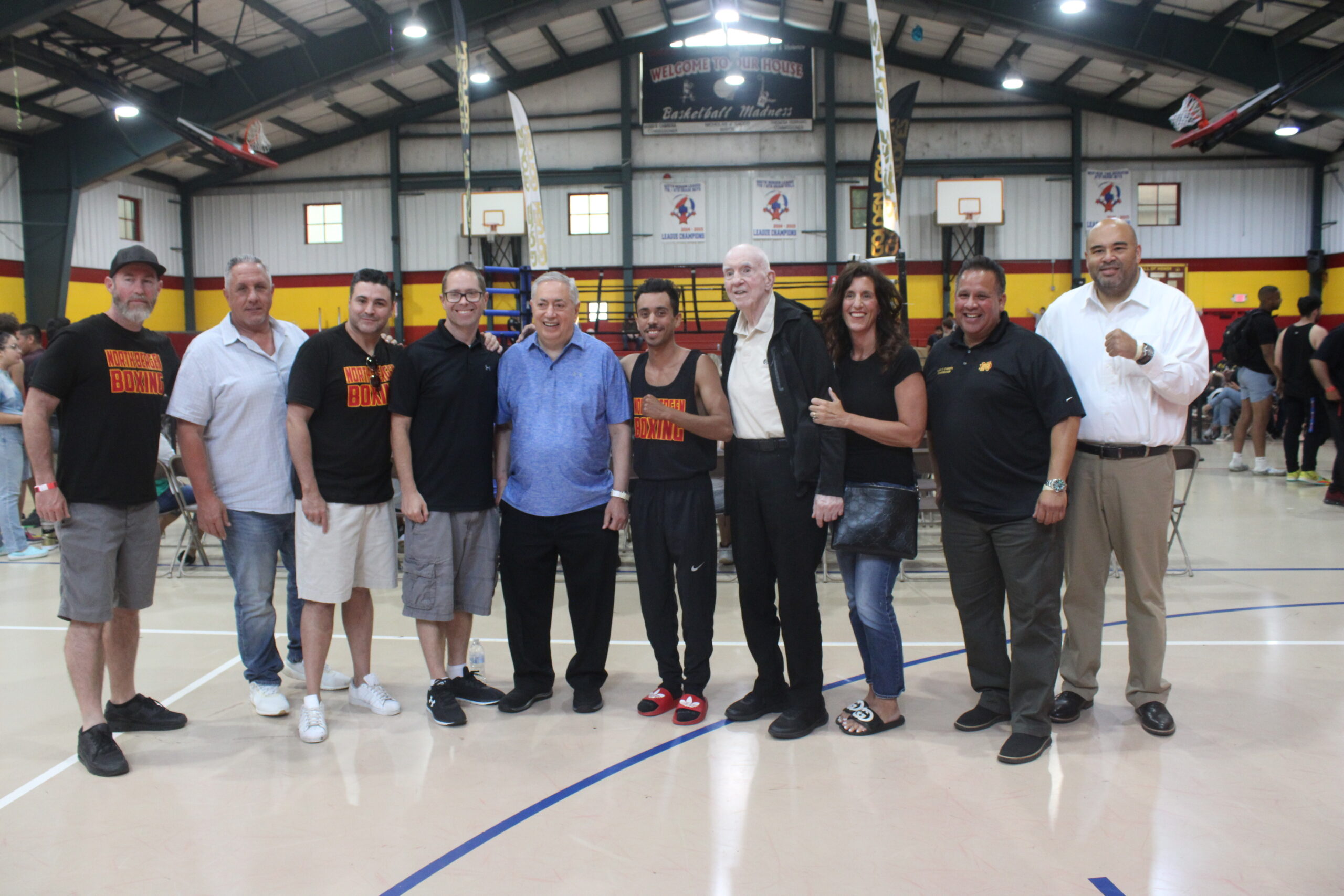 The NJ Golden Gloves state finals were hosted right here in North Bergen, New Jersey, where it delivered two exciting nights of boxing.
Boxers from gyms all over the state of New Jersey were competing to be state champions and showing potential futures as pros.
An event that Danny McDermott, a pro boxer from North Bergen, spoke to town officials about bringing in also gave birth to the North Bergen Boxing recreation program.
In the event, North Bergen Boxer Jacob Perez was given the state championship after his opponent was not able to compete.
North Bergen Boxer Gabriel Sauceda put up a valiant effort in a loss against his opponent, but his coaches still have a lot of promise in him.
Gianmarco Marin, out of State of Fitness, won the first night but suffered defeat in the state championship final.
James "Squinty" Ligabo, out of Bayonne, fought two straight nights to become a state champion in an effort that many spectators were excited about. Ligabo could not believe it was a reality.
"The feeling of being a champion is great." said Ligabo. "My ultimate goal is to one day be world champion."
In what was considered to be the fight of the tournament, Alessandro Jaudian defeated David Toledo Jr in the most exciting and physical fight of the event. Jaudian, a fighter hailed out of the Phillipines, was proud of the victory and the fight itself against the son of a former boxing champion.
"I am proud and honored to have won with the support of all my friends who came out." said Jaudian, "now is just to keep grinding."
North Bergen is no stranger to boxing as it has had a rich history with prior fighters. With the upcoming recreation boxing program, it is more than likely the town will have more boxing events to attend.