North Bergen Hosting the NJ Golden Gloves, 2 Natives Participating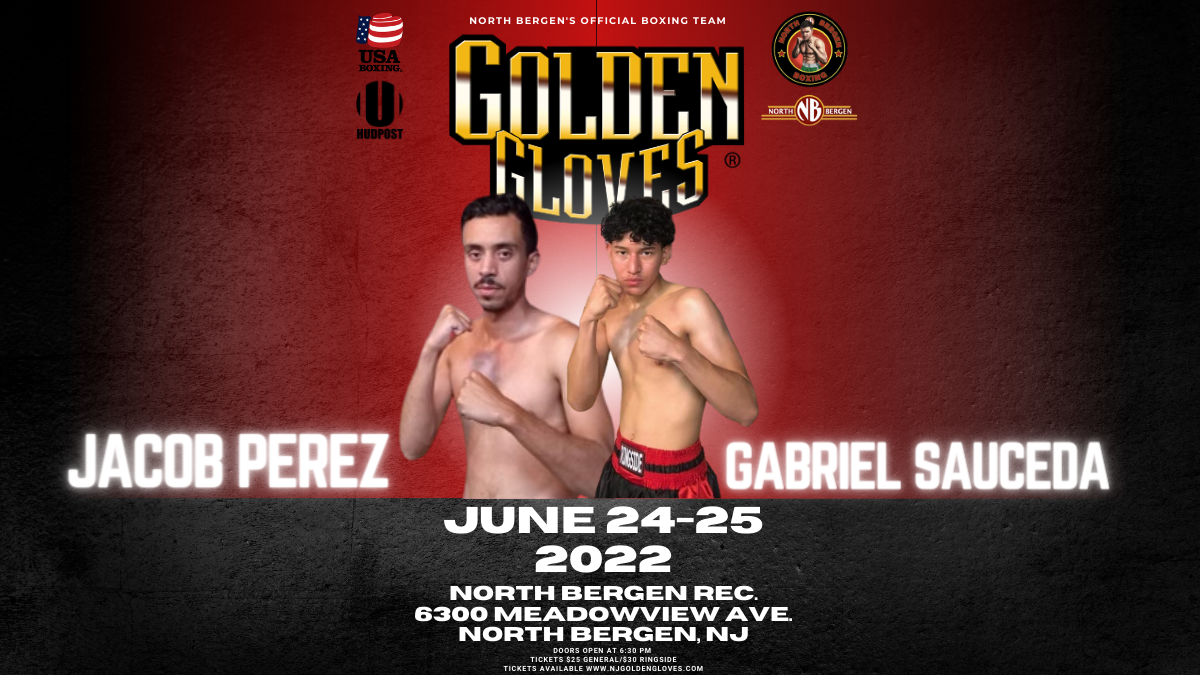 The NJ Golden Gloves is hosting its annual state finals event for the 84th time on Friday, June
24th and Saturday, June 25th at the North Bergen Recreation Center with doors open at 6:30 P.M at 6300 Meadowview Avenue, North Bergen, New Jersey.
In a must-not miss event, Danny McDermott, a professional boxer from North Bergen, reached
out to North Bergen officials in which they agreed to bringing the prestigious event to North
Bergen.
North Bergen has a legacy with legendary boxer James J. Braddock, and the town has two boxers representing that legacy.
Jacob Perez and Gabriel Sauceda are the two boxers representing North Bergen at the event.
McDermott has high expectations for both of these fighters and expects results out of both of
them.
"Perez has great skills and needs to put it all together", said McDermott, "Sauceda has the ability to go pro but also has to put all of it together to realize the potential."
North Bergen is no stranger to boxing as it has hosted some boxing events at Schuetzen Park
from time to time.
An event of this magnitude is a way to bring back and relive history as local boxing events have slowly faded throughout the years in towns.
General admission will be at $25 and ringside seating at $30 dollars. Doors will open to the
public at 6:30 P.M with the event officially staring at 7:30 P.M.

https://www.njgoldengloves.com/