Roger Quesada & Mahmoud Mahmoud Will Challenge Incumbents in 2019 NJ General Assembly Primary
Democratic primaries in North Bergen are usually quiet, however, Roger Quesada and Mahmoud Mahmoud announced their candidacy for the 2019…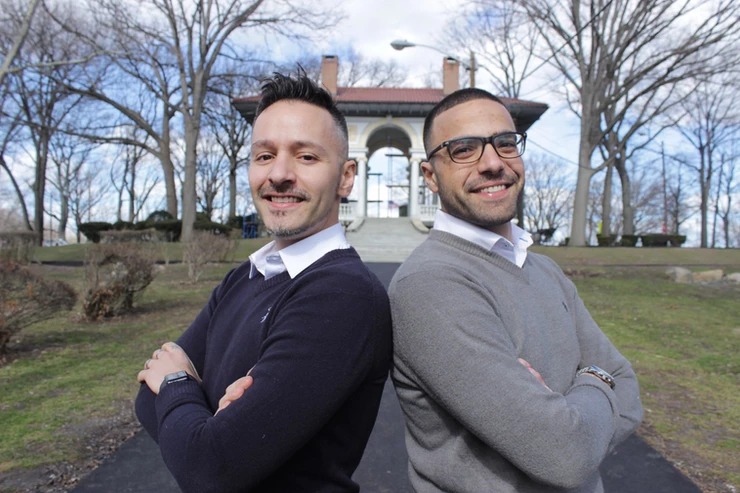 Democratic primaries in North Bergen are usually quiet, however, Roger Quesada and Mahmoud Mahmoud announced their candidacy for the 2019 NJ General Assembly election for the 32nd Legislative District under the campaign slogan; "People. Transparency. Action." #PTA2019
They will be challenging incumbents Angelica M. Jimenez, who has served since January 2012, and Pedro Mejia who assumed office on April 2018.
Roger Quesada is member of the Progressive Democrat coalition, and is a digital marketing professional in New York City. He started a community organization 2 years ago called NoHu Collective along with his partner of 12 years and close friends.
"Roger has worked with Hudson County over two years to start a community garden in Braddock Park and has organized several events through his organization to create community pride," says their campaign spokesperson. "Roger believes that the district he seeks to represent needs to strive for social solidarity and a pursuit of greatness. His mission is to embolden the people of his district to believe in change by encouraging and inspiring civic participation."
Mahmoud Mahmoud is a community organizer who is focused on "affordable housing and youth mentoring as well as resettling refugees and assisting immigrants in a transition to self-sustainability."
Mahmoud gathered 3,658 votes in his unsuccessful run for the United States Congress against Congressman Albio Sires last year.
"His work with the United Nations and travel to 40 countries has given him a worldly perspective of events and human life," says the Quesada-Mahmoud 2019 camp. "Mahmoud is running due to his early life experiences and his love for helping the community and giving hope to the hopeless."
"The primary issues for our campaign will be Climate Change, Universal Healthcare & Affordable Housing."