New business 'Pawtanicals' in North Bergen offers healthy pet options
There's a new spin on dog care right here in North Bergen. Pawtanicals offers organic soaps and DIY pet washing with special…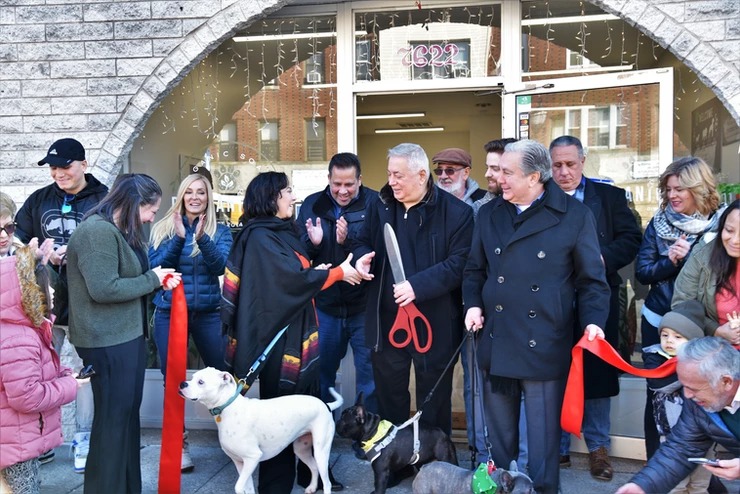 There's a new spin on dog care right here in North Bergen. Pawtanicals offers organic soaps and DIY pet washing with special ergonomically designed basins and equipment.
Local residents and co-owners Daniela Salazar and Eric Fernandez first got the idea when they adopted Tank, an English Bulldog, only to discover he had skin problems. With her background in chemistry and biology, Salazar crafted a special organic soap that eased his issues, then expanded the line to include options like Charcoal Mint and Chamomile Lavender, selling them successfully at local flea markets and online. That led to opening their own "salon" in North Bergen, catering specifically to the health and well-being of local canines.
The facility is designed to be user-friendly – "user" meaning both humans and pets – with amenities like a handicap-accessible ramp for disabled dogs, and features like discounts for service members and for newly adopted animals, with every tenth wash free.
Mayor Nicolas Sacco cut the ribbon officially welcoming them to the neighborhood on Friday, Jan. 25, 2019 accompanied by Freeholder Anthony Vainieri and Commissioners Allen Pascual and Julio Marenco. Numerous local pet-owners joined in the celebration and booked their first visits.
Pawtanicals is located at 7622 Broadway. Visit them at www.pawtanicals.com