Mayor Sacco: We are now seeing the rate of new positive cases slow down substantially
North Bergen's Mayor Nicholas Sacco released the following statement: "As of today, we have 2,290 positive cases in North Bergen, and…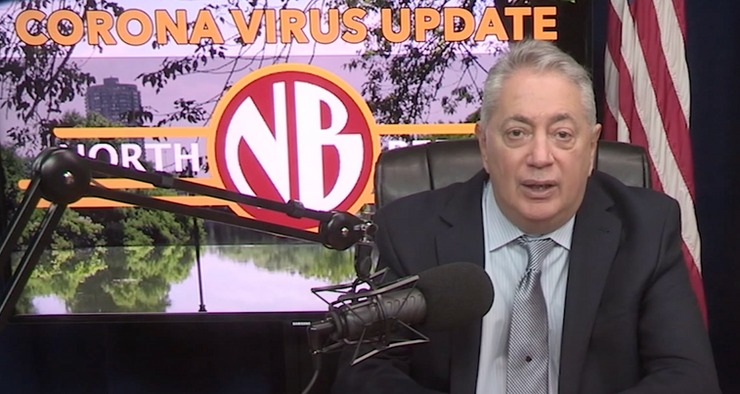 North Bergen's Mayor Nicholas Sacco released the following statement:
"As of today, we have 2,290 positive cases in North Bergen, and unfortunately 162 of our residents have passed away. But we are now seeing the rate of new positive cases slow down substantially. This is an encouraging sign and it shows that our social distancing efforts are working. I thank all North Bergen residents and businesses for their cooperation and urge you to continue social distancing, wearing masks in public, and washing hands frequently.
We are gradually rolling out additional testing programs, which started with our first responders and township employees who interact with the public. We have tested all our nursing home residents and are now in the process of testing all residents of our senior buildings. Within the next week we expect to announce expanded testing options for township residents without symptoms, through a partnership with Palisades Medical Center.
Make sure to visit www.northbergen.org or follow "Township of North Bergen" on social media for up-to-date information.
As a reminder, the deadline for payment of second-quarter property taxes has been delayed to June first. Finally, please remember to complete the 2020 census, which takes only a few minutes and is very important to ensure North Bergen get the federal funding we deserve. Visit my2020census.gov.
Thank you for your support and cooperation during this difficult time. North Bergen is a strong community and we are going to get through this together."