Joey "CoCo" Diaz: Hometown Comedian's Journey from North Bergen to Stardom and New Book Release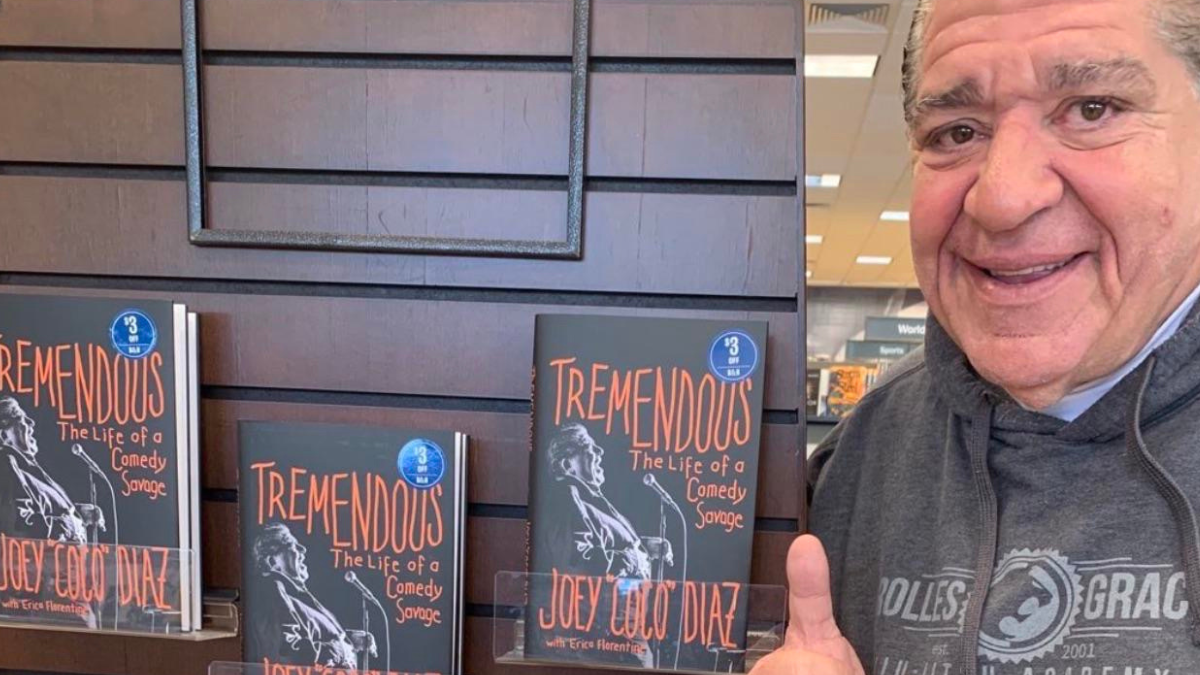 North Bergen's own Joey "CoCo" Diaz just released his raw and hilarious memoir, "Tremendous," chronicling his journey from a troubled childhood in North Bergen, New Jersey, to becoming a successful stand-up comedian, actor, and podcaster. Known for his brutal honesty and foul-mouthed humor, Diaz's memoir is a captivating account of his life that will resonate with locals and fans alike.
Born in Havana, Cuba, Diaz immigrated to the United States at a young age and was raised in North Bergen. He attended McKinley School and North Bergen High School, where he won awards for performing arts. Diaz's father passed away when he was three, and his mother died when he was 16. During his teenage years, Diaz found himself in and out of trouble, experimenting with drugs and eventually serving time in prison. Despite these hardships, Diaz credits his North Bergen upbringing and the community's sense of humor for shaping his comedy career.
In "Tremendous," Diaz shares his experiences growing up in North Bergen, helping his mother run a bar and a successful numbers game operation, and the various people who took him in and supported him after his parents' deaths. The memoir delves into dark episodes of crime, addiction, and depression, but also highlights Diaz's resilience and determination to change his circumstances.
After discovering his passion for comedy, Diaz eventually left North Bergen to pursue a career in stand-up. He went on to find success in films such as "Spider-Man 2" and "The Longest Yard," as well as television shows like "My Name Is Earl." He gained widespread notoriety from his appearances on The Joe Rogan Experience podcast, and later, as the host of his own podcasts, The Church of What's Happening Now with Lee Syatt and Uncle Joey's Joint.
"Tremendous" offers an inspiring message to North Bergen residents and misfits everywhere, showing that even in the face of adversity, it is possible to rise above and achieve success. Diaz's unique voice and unapologetic storytelling make this memoir an unforgettable read.
Pre-Order the Book……May 2nd……https://t.co/6OgBb3YjpL…….Thank you! pic.twitter.com/7kfcVOnsOc

— Joey CoCo Diaz (@madflavor) April 10, 2023
"Tremendous," Joey "CoCo" Diaz serves as a reminder that our small-town roots can lead to big-time success. Keep an eye out for his memoir, and join the community in celebrating one of our own who has made it to stardom while staying true to his North Bergen roots.
You can purchase a copy of Tremendous here.