James J. Braddock's first fight
James J. Braddock is North Bergen's most famous athlete of all time. The, so called, Bulldog of Bergen had a mythical boxing career. The…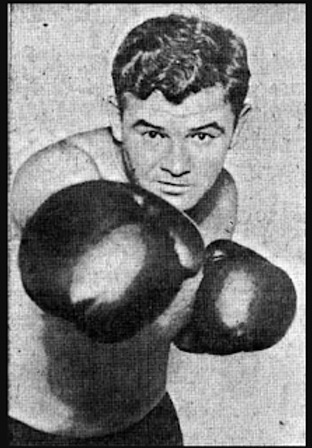 James J. Braddock is North Bergen's most famous athlete of all time. The, so called, Bulldog of Bergen had a mythical boxing career. The Cinderella Man is best known for his epic title run starting in 1934 and culminating in the greatest upset in boxing history when Braddock defeated Max Baer at the Madison Square Garden Bowl in 1935. This fight catapulted Braddock into world wide fame and would forever etch him into North Bergen's history. This is the Braddock we have all heard of, the legendary Jimmy Braddock but how did he get there?
Just examine any one of Braddock's professional fights. With a record of 51-26-7 we can see that Braddock was a true boxer, a bruiser who'd stand toe-to-toe, ready to go the distance. However, a boxer's first fight often sets to tempo for the rest of their career. This article will examine just that, Braddock's professional first fight. That first fight would take place on Tuesday, April 13th 1926 at Union City's Amsterdam Hall.
Leading up to that fateful Spring night, Braddock had made a name for himself as the primer boxer in the state of New Jersey. Throughout his amateur career Braddock showed the three abilities a boxer needs to achieve greatness in the ring; he could punch, he had heart and most importantly, he could take a punch. This was proven in every fight Braddock competed in as an amateur, especially in his final bout against Frank Zavita. On that crisp Tuesday night the world would change for Braddock as he set his "in-ring" career in motion to become a champ.
Amsterdam Hall in Union City was over capacity that night. The small setting overflowed out of the front doors onto Summit Avenue, 1500 people came to see Braddock make his professional debut. The man in the opposite corner was one Al Settle, a very capable fighter out of Harlem. The bout itself was an undercard match, but overshadowed the two main event matches. It was a 6 round contest and a taste of the pros for young Braddock.
Braddock came out to a thunderous applause. As the bell rang he appeared to be in control with a strong showing. However, Settle had another idea. During the third round, Settle and Braddock exchanged a flurry of punches. Both pugilists stood toe-to-toe, swapping lefts and rights. Luckily for the former welder, the fight was called in the fourth. Writers who were present that evening said that the fight "had gone the distance." Settle would have come out on top but instead, a draw was awarded.
A draw was not enough to stop Braddock's campaign towards greatness. He'd go on to win his next 13 fights, ten of which by way of knockouts. During this time he would face Settle again. On December 12th, at the Walker Athletic Club in New York City, Braddock would come out on victorious, going the distance and winning by a unanimous decision. Braddock would hang up the gloves in 1938 after defeating Tommy Farr in Madison Square Garden. The name Braddock was always one that evoked a sense of pride in the boxer around North Bergen and it seems that it always will.
Originally posted on The North Bergen Time Machine
Michael Maring is a history buff turned history teacher based out of North Bergen, NJ. He has lived in North Bergen his entire life and enjoys spreading the unique history about our town. His goal with North Bergen Time Machine is to spark interest in the history of North Bergen.