Diamond Gloves Finals Coming to North Bergen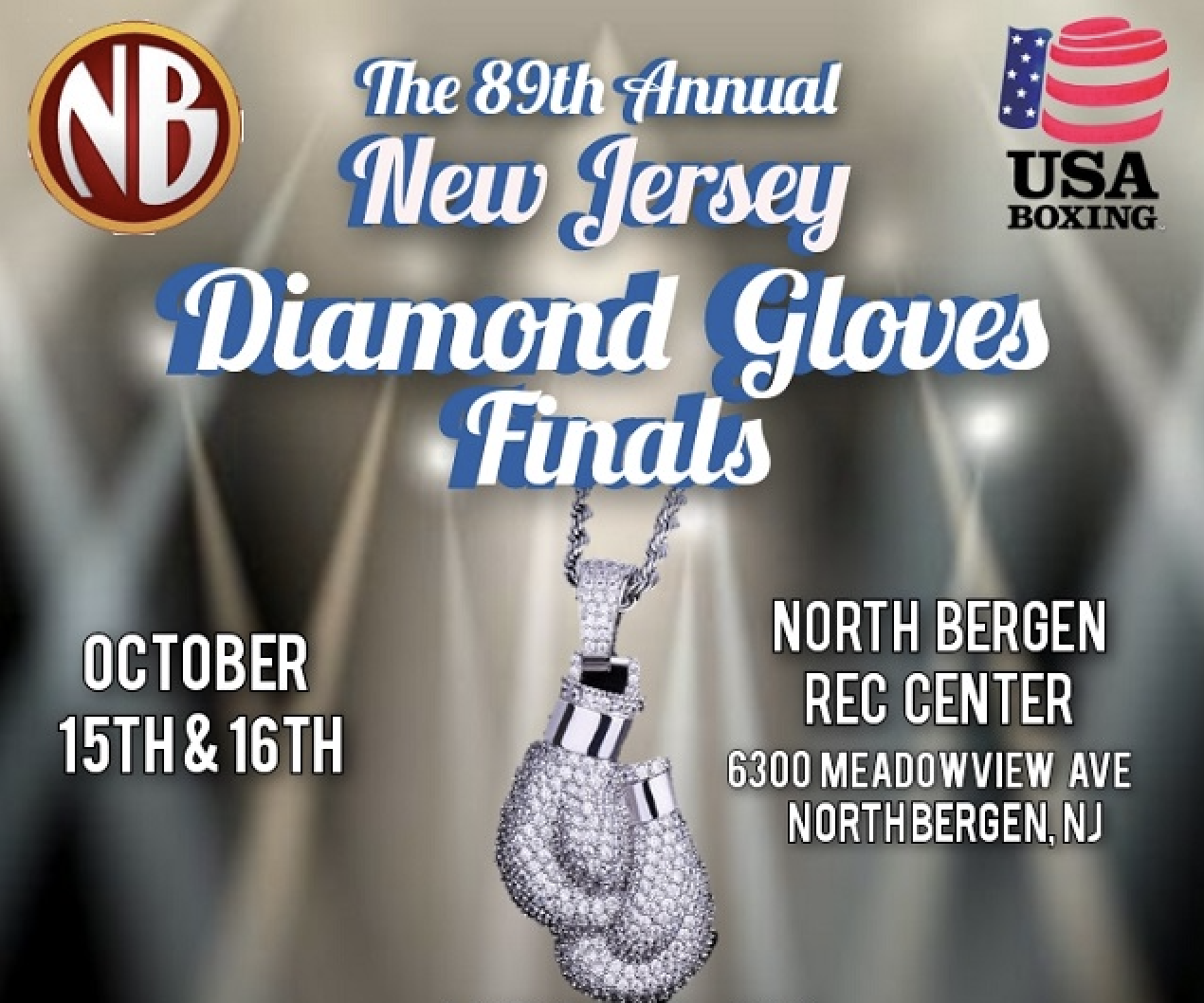 The 89th annual New Jersey Diamond Gloves Finals will be held in North Bergen on October 15th and 16th at Recreation Center at 6300 Meadowview Ave.
The tournament will deliver two exciting boxing nights in North Bergen, a town with a significant boxing legacy.
The North Bergen Boxing Recreation program has been training for a few months and doing big things under boxing champion Danny McDermott.
Representing North Bergen is John-Pierre Valencia, 22, who will compete at 165 lbs. Valencia, who has only been in the US for four months, has a 9-1 record,3 knockouts, and 3-0 in American competition dominating the opposition. Valencia recently won Trenton's Mayor's Cup.
Peter Roldan, 28, will compete in the Heavyweight division. With a 19-8 record. An NJ Diamond Open Class champ. He is a member of the National Team representing the state of NJ.
Eric Morales,19, will be fighting at 112 lbs sub novice. Rivera is a North Bergen High School graduate.
Also representing North Bergen are Luis Aybar, 147 lbs novice, Jimmy Martinez,147 lbs open class, and Omayki Espinal, 139 open class.

The event will begin at 7 p.m.; on Sunday, the event will start at 6 p.m.