Tribute to the Late Javiera Magaly
"A tribute to my friend @javiera_magaly . Javi was taken from us at the beginning of the pandemic in March of 2020. Due to the…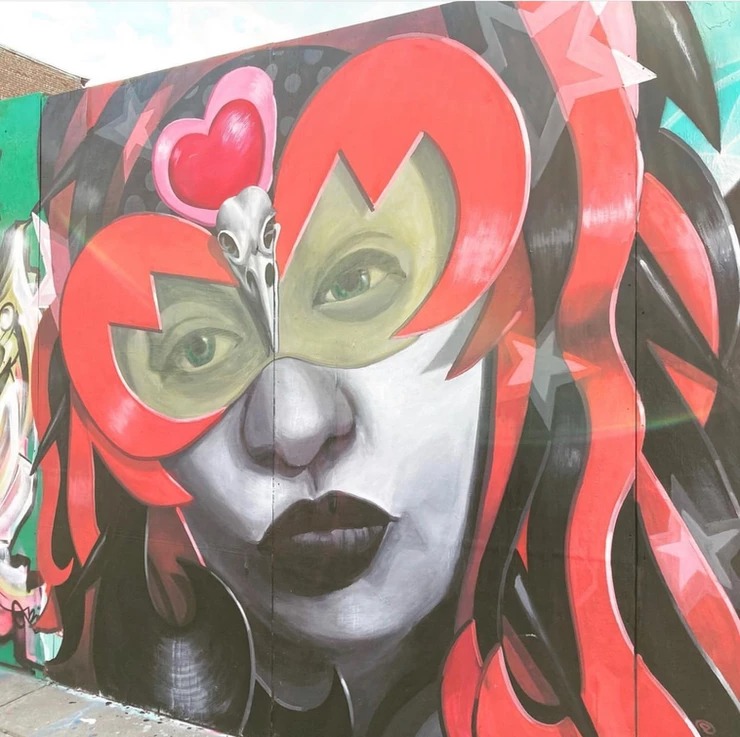 "A tribute to my friend @javiera_magaly . Javi was taken from us at the beginning of the pandemic in March of 2020. Due to the restrictions, we were not able to pay our respects or say our proper goodbye to our beloved friend," says Artist Ray Arcadio.
"I still feel her spirit and her energy in every art event and art location I visit in Jersey City. Her smile, her passion for art, her generosity, her encouragement and support for whatever I did, her sassiness and of course her amazing hugs, are all in the permanent collection of my memory's museum."
Javiera Magaly was a New Jersey school teacher and North Bergen resident. Magaly sadly passed away in March 2020 of complications due to Covid-19.
"She was a big supporter of my work and, with this piece, I hope I've honored her and made her proud. Hopefully you can feel a little bit of what I absorbed during the short time I was privileged to be in her presence. My condolences to her family who endured the most devastating loss that anyone can bear, especially through this horrible year,"
"Thank you @jchundredsmuralco for holding down the spot. Thanks to all who stopped by to share memories and stories of Javi on every day that I painted her. It was evidence of the love we had for her."