The History of Stan Newman
There are two places in North Bergen where most of my childhood memories take places. First, the basketball courts at the corner on 67th…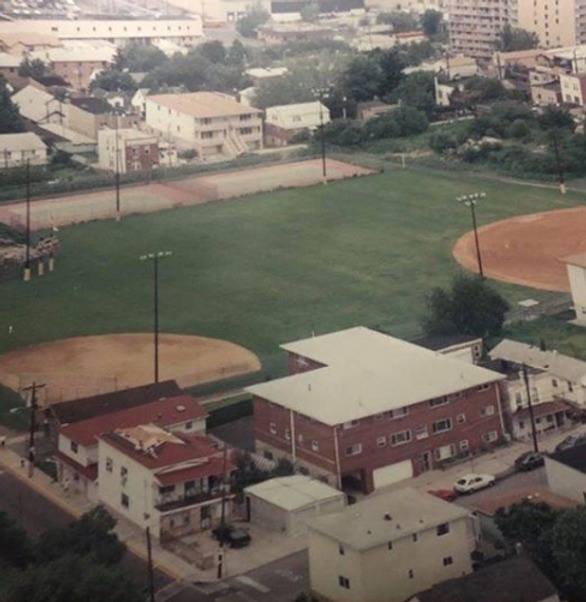 There are two places in North Bergen where most of my childhood memories take places. First, the basketball courts at the corner on 67th Street and Newkirk Avenue, lovingly dubbed the "Cheap Courts" by locals. The other, the fields on 64th Street. Countless hours were spent at the Pop Warner building, the playground, at the fields and especially on "the rocks." However, no matter how many times I passed the sign, and no matter how many times I read it, it was not until recently that I wondered…who is Stan Newman?
First, who was Stan Newman? Newman was born in Brooklyn in 1926 to Ruben, a businessman who ran a successful bowling alley and liquor store and Frances. The family moved to Hudson County and eventually settled into an apartment on Hudson Avenue in West New York. Newman graduated from Memorial High School and served his country proudly during World War II in the US Army Air Corps. It was in 1959 Newman would take his first coaching position with the North Bergen Recreation.
Newman managed McDowell VFW in North Bergen's Little League. For years, teams dreaded playing Newman and McDowell. By the end of his coaching career Newman left McDowell with a record of 130 and 10. Now I know baseball is a statistical game, and for the record Newman had a winning percentage of 92.86%. Newman won more championship games than any other manager in the history of North Bergen Little League, a record which still stands today. He had dominated the league for 30 plus years. As if this was not impressive and deserving enough to have a field named in your honor, Newman also was masterful on the gridiron.
North Bergen has always been a football town. I myself was a member of the Patriots and had some legendary coaches myself, Pat O'Dell, Teddy Tabasco and Mark Sinisi to name a few. But Newman was the coach that made football a way of life in North Bergen. He coached the Rams for  20 plus years and held practice in North Hudson County Park. Practice started at 3 o'clock every afternoon and held five days a week. Newman was known for bringing his players home, feeding them and bringing them back to practice for two a days. The reason? He said "once these kids got home, they would never come back." Under Newman the Rams won several championships and had a series of undefeated seasons. Again to this day Newman is the winningest coach in North Bergen Pee Wee History.
Newman would get his day of honor on April 24th, 1983. That day at 2 o' clock, Stan and his family arrived at 64th Street Field to an awaiting crowd of town representatives, family, friends and players Stan coached during his career. Men and boys age 7 to 37 came to honor Stan that day. Commissioner Marvin Nadler had this to say about Newman: "Besides his accomplishments on the field, Stan was a man of strong character, instilling in his players and all people he touched a feeling of pride, value and a sense of accomplishment." Newman coached up until his death in 1983. Suffering from diabetes he coached his last three seasons from a wheel chair. His wife, Ruth, summed it up best stating, "It was almost his whole life. He stayed in it so long because he loved it. There wasn't much else he wanted to do." Former Mayor Anthony DiVincent said this upon hearing of the passing of Newman, "Stanley Newman must never be forgotten. We are all a little better for having known him."
Newman's legacy can still be felt anytime a North Bergen team takes the field. Whether it be in Little League, Pop Warner or all the way up through the high school level, Newman's competitiveness sparked the spirit of North Bergen athletics. So as every football and baseball season pass on Stan Newman Field, players continue to learn their own abilities, develop skills and grow in the spirit of competition. Every coach that steps on the field continues the legacy of Newman in building up the next generation of not only athletes but those who will represent the town of North Bergen for years to come.
Stan Newman with former players on Stan Newman Day Stan's son Jack can be seen on the left, bottom row, an ever proud son of his father's legacy. Courtesy of Diane Bromberg Stern
Originally posted on The North Bergen Time Machine
Michael Maring is a history buff turned history teacher based out of North Bergen, NJ. He has lived in North Bergen his entire life and enjoys spreading the unique history about our town. His goal with North Bergen Time Machine is to spark interest in the history of North Bergen.