Summer Mercado hosted by Wine & Design in Weehawken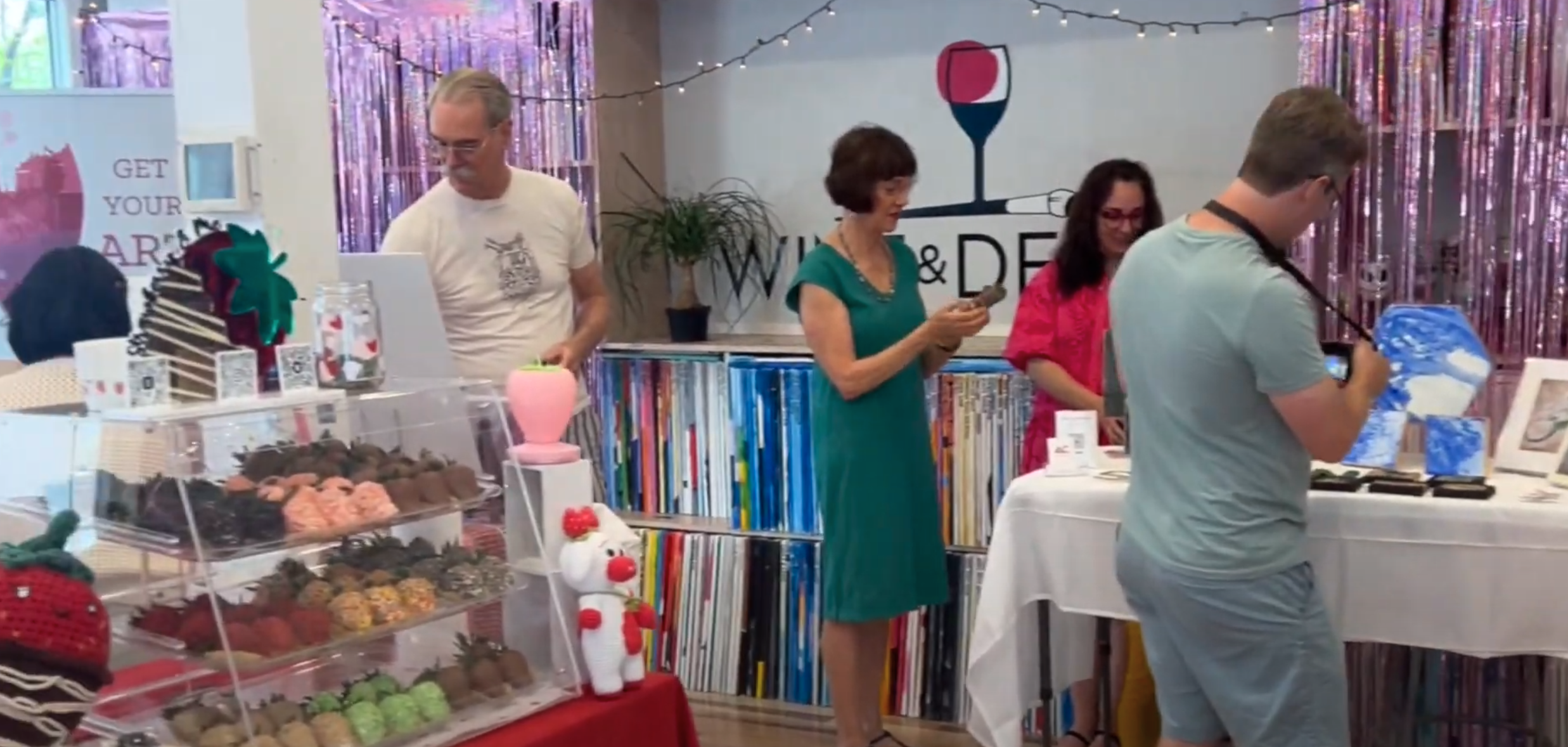 The Summer Mercado, a vibrant and eclectic market event, is making waves in the local community. The event, hosted by Josh Lucero, aims to showcase a variety of businesses from the local and Hispanic communities.
The Mercado is a melting pot of diverse vendors, offering everything from chocolate-covered strawberries to unique knickknacks like pins and stickers. One can also find a candle vendor offering a variety of scents, demonstrating the wide range of businesses that the event supports.
Lucero's vision for the Summer Mercado is inspired by the community itself. He wanted to create a platform where local businesses, particularly those from the community, could showcase their products and services. The event is a testament to the diversity and creativity of the community, with offerings that span across different industries and interests.
The Summer Mercado is not just a market; it's a celebration of local entrepreneurship and cultural diversity. It's a place where community members can discover new products, support local businesses, and enjoy a unique shopping experience.
Lucero is keen on expanding the event and is actively seeking more vendors. Those interested in participating can reach out via direct message on Instagram or through email. The event's Instagram account, @wndweehawken, is a great resource for updates and information. For those who don't use Instagram, the event's website, wineanddesign.com/weehawken, is another excellent source of information.