Stop Work Order Issued After CBS2 Exposes Overturned Headstones At Weehawken Cemetery
NORTH BERGEN, N.J. (CBSNewYork) – On Thursday, CBS2 showed you the Weehawken Cemetery in North Bergen – its management cutting down trees…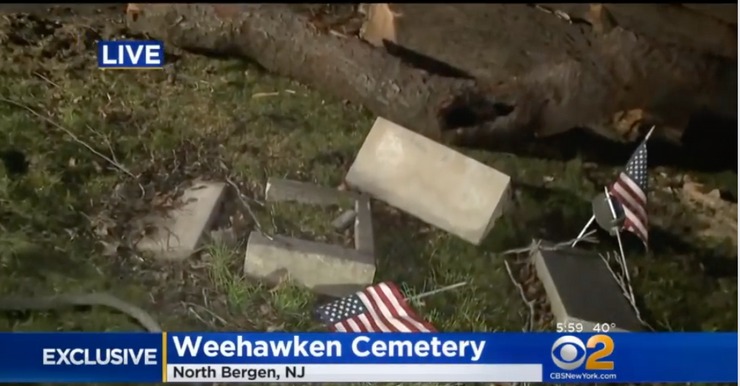 NORTH BERGEN, N.J. (CBSNewYork) – On Thursday, CBS2 showed you the Weehawken Cemetery in North Bergen – its management cutting down trees around graves, leaving headstones overturned in the process.
CBS2's Ali Bauman demanded answers and Friday the state ordered the cemetery to stop working.
Less than 24 hours after CBS2's Ali Bauman stood on a hill overlooking the dangerous mess left behind from clearing the trees, state inspectors were on the scene, declaring the landscape work illegal.
Headstones were overturned and under debris. Tree trunks were stacked unsecured on steep hills. Those were the conditions CBS2 brought to light after trees were cut down around several 100-year-old graves.