North Bergen residential, sweeper, & meter enforcement suspended until further notice
As a part of the COVID-19 precautions being implemented for public safety, the Parking Authority of the Township of North Bergen will be…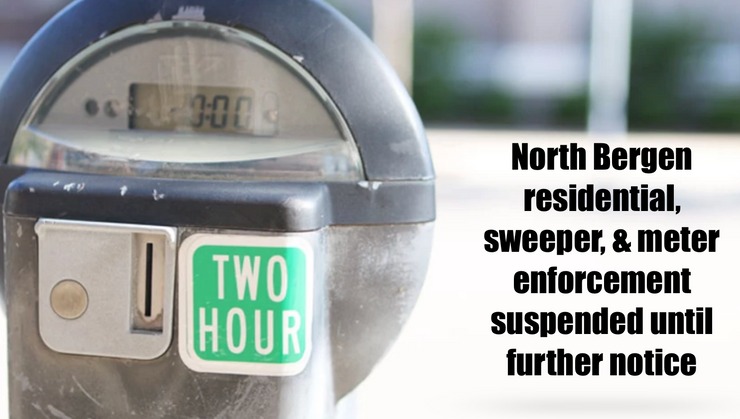 As a part of the COVID-19 precautions being implemented for public safety, the Parking Authority of the Township of North Bergen will be closing their office to customers effective 6pm on Monday, March 16, 2020. Their lobby is not conducive to the 6 foot social distancing requirements and are "being cautious at this time."
Residential, sweeper, and meter enforcement is suspended until further notice.
The renewal of Zone 1 & Zone 5 permits has been extended to April 30th and may be extended further should the office remain closed longer than anticipated.  Additionally, all
permits expired as of today's date or are set to expire, will be extended for 30 days.
Residents renewing parking lot rentals should do so by mail. All late fees are being waived until April 1st. Residents are encouraged to stay home and renew your permits at a later date.
We will keep this page updated as new information becomes available and will post when enforcement is expected to resume.
Parking Authority staff will continue servicing residents and are available to answer your questions via telephone and email. All email inquiries should be sent to helpdesk@nbpaonline.org.