North Bergen Resident is One of the Thousands Stranded Abroad
North Bergen resident Karla Corcuera along with her 8 year old daughter flew to Peru on March 12th for vacation. Little did they know…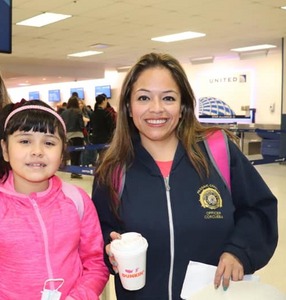 North Bergen resident Karla Corcuera along with her 8 year old daughter flew to Peru on March 12th for vacation. Little did they know that days later the President of Peru, Martin Vizcarra, would declare a national emergency, including a strict, 15-day quarantine with travel restrictions.
"United Airlines has cancelled all flights until May 2nd. The US Embassy was not much help when this started. When I went to speak to them, they only said they couldn't do much for the next 15 days and to abide by the Peruvian government's rules," explains Corcuera. "My scheduled return flight was for March 23rd. It is now March 28th and I am still in Lima, Peru with no return date."
The U.S. State Department says 1,200 Americans have been repatriated from Peru, but there are still more than 2,600 still stranded.
State Department officials also said Friday that about 33,000 Americans were seeking assistance from the US government to get home. More than 60 repatriation flights are planned for this week and the Department would add more as needed.
New Jersey's United States Senator has been said to be working closely with the Peruvian government to bring back American citizens stuck abroad.
"The US Embassy recently has been more in touch with us via email just letting us know of planes that are scheduled to leave Peru, but we are still on a waiting list," writes Corcuera. "I am blessed to have family and support here, but that is not the case of many. Many Americans have nowhere to go, need medications and are running out of funds."