North Bergen man charged for involvement in the June 2019 collision that killed 20 year-old woman
A North Bergen man has been arrested and charged for his involvement in the June 2019 collision that caused the death of a New York woman…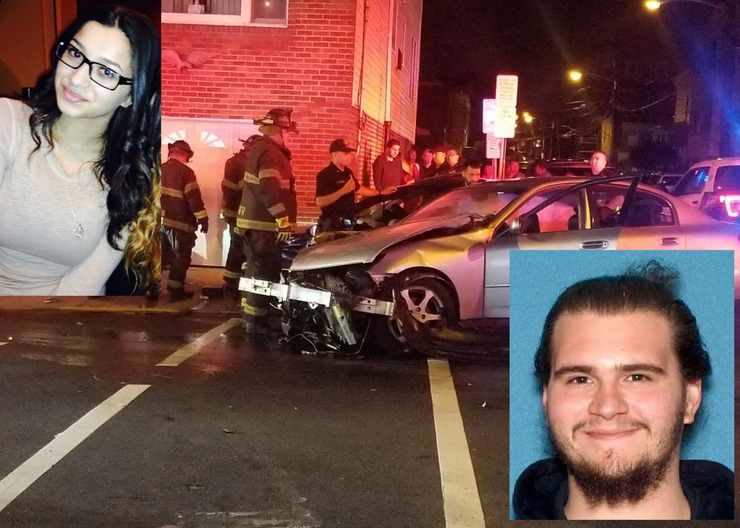 A North Bergen man has been arrested and charged for his involvement in the June 2019 collision that caused the death of a New York woman who was a passenger in the vehicle he was driving in West New York. He also faces charges for the injuries sustained in the collision by three other individuals.
On October 21, 2019, Fernando Batista, age 24, was arrested at approximately 11:00 a.m. on 65th Street in West New York without incident by members of the Hudson County Regional Collision Investigation Unit. He was transported to the Hudson County Correctional Facility in Kearny following his arrest.
Batista has been charged with Death by Auto in violation of N.J.S.A. 2C:11-5, a second-degree crime; one count of third-degree Assault by Auto in violation of N.J.S.A. 2C:12-1; two counts of fourth-degree Assault by Auto in violation of N.J.S.A. 2C:12-1; and Possession of a Controlled Dangerous Substance (Marijuana) in violation of N.J.S.A. 2C:35-10, a disorderly person offense.
On Tuesday, June 18, 2019, shortly after 12:30 a.m., West New York Police Officers responded to the intersection of 60th Street and Jefferson Street in West New York on a report of a motor vehicle collision. Upon arrival, the responding officers found that two vehicles were involved in a collision.
The first vehicle, a 2002 Acura TL, was operated by Batista. He was transported by Emergency Medical Services to Palisades Medical Center where he was treated for non-life threatening injuries. The Acura contained two passengers, Alysa Matos, age 20, from Queens, and a 22-year-old male from North Bergen. Both passengers were transported by EMS to Jersey City Medical Center.
The second vehicle was a 2004 Infiniti G35 operated by Richard Henao, age 26, of West New York. Henao was transported by EMS to Palisades Medical Center where he was treated for his injuries. The Infiniti contained a single passenger, a 26-year-old male from Clifton, who sustained bodily injuries but refused medical treatment at the scene of the collision.
On Sunday, June 23, 2019, Matos was pronounced dead at Jersey City Medical Center. The Regional Medical Examiner's Office determined the cause of death to be blunt impact injuries of the head.
The investigation by the Regional Collision Investigation Unit determined that the Acura was traveling west on 60th Street and failed to observe the red traffic signal when it collided with the Infiniti as it traveled north on Jefferson Street. It was also determined by the New Jersey State Police forensic laboratory that Batista had THC/Marijuana in his system at the time of the collision.
Prosecutor Suarez credited the Hudson County Regional Fatal Collision Unit for the investigation and arrest and the West New York Police Department for their assistance in the investigation.
The above charges are merely accusations, and the defendant is presumed innocent until proven guilty. R.P.C.3.6(b)(6).