North Bergen 'Fashionista' Featured on ChicPea
North Bergen High alumni and resident Yelitza Nuñez is no stranger to the camera or fashion. Nuñez is as model, host, and fashion…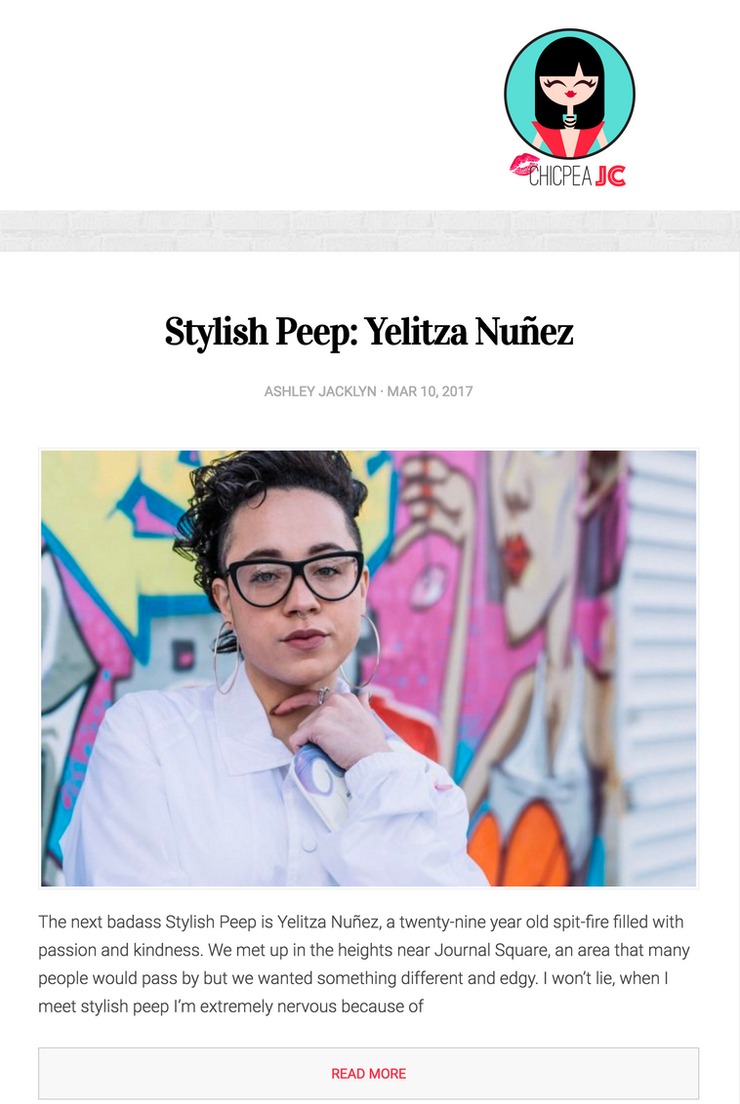 North Bergen High alumni and resident Yelitza Nuñez is no stranger to the camera or fashion. Nuñez is as model, host, and fashion designer which made her a perfect fit for the well-known Jersey City blog, ChicPea. The photoshoot is for a segment titled "Stylish Peeps," where the website displays the eccentric fashion of every day Hudson County residents.
The 29-year-old fashionista describes her style as "edgy and fashion forward." She accredits her style from being born "in the most fashionable city of the world."
"I like to think that I can express myself through my outfits. I don't have one look, I have many," says Nuñez's official website (www.badgalyeya.com). "I am my own person and I don't follow trends."
Check out the full feature on ChicPea.com
ChicPea was first launched in 2014 and since that time has become a full-fledged cultural resource for Jersey City residents. With more than thirty contributors, they cover a wide range of topics – from music and nightlife, to food and fashion, family and pets, lifestyle and dating, local artists, LGBT issues, events, and more.