Missing Paterson Juvenile Could Be In North Bergen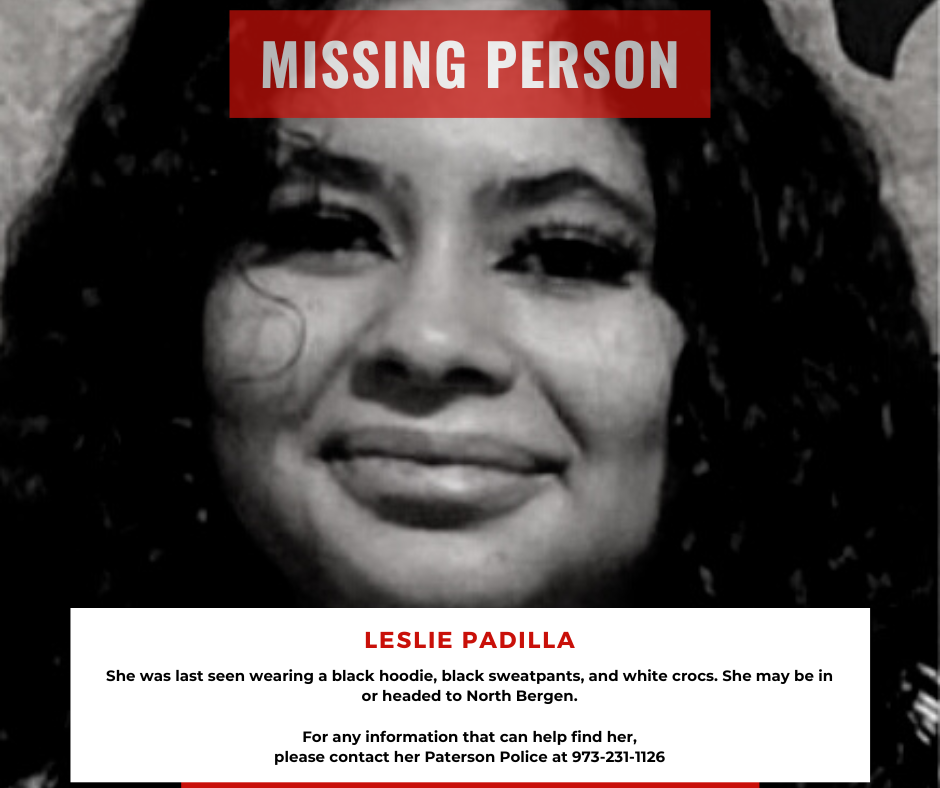 The Paterson Police Department is making an urgent appeal, particularly to residents of North Bergen, in their search for a missing juvenile who may have headed to the area.
The young individual was reported missing on August 22, 2023, from a facility in Paterson, and indicated her intention to return to her home in North Bergen, NJ. There is heightened concern for her well-being, and it is crucial she is located as soon as possible.
She was last seen wearing a black hoodie, black sweatpants, and white crocs.
Residents and businesses in North Bergen and its surrounding areas are particularly urged to be on the lookout for the missing juvenile.
If you have seen someone fitting this description or have any information about her whereabouts, please contact the Paterson Police Department without delay.
Contact Information: